Harriet Kelsall
Harriet Kelsall is one of the most respected bespoke designers and business trailblazers working in the UK jewellery industry today. She is the 2016 HSBC Forward Ladies "Retail Business Woman of the Year", was Everywoman's "Retail Woman of the Year" in 2011, one of  The Institute of Directors magazine's six "Women who have most changed the business world" in 2014 and is a Freeman of the Worshipful Company of Goldsmiths and of the City of London. 
She is the Deputy Chair of the National Association of Jewellers and a board member of the British Hallmarking Council. She is a regular keynote speaker on ethics and CSR, advises the government on jewellery skills as part of the Creative and Cultural Skills Academy and speaks nationally and internationally about responsible business. Harriet is passionate about helping creative business flourish and has written a book on the subject called "The Creative's Guide to Starting a Business: How to turn your talent into a career". 
Harriet has created numerous influential jewellery design concepts, including the wave fitted wedding and engagement rings concept which has become synonymous with her as an innovative designer.
Originally taught to make jewellery by her father, Harriet made her first silver ring with him at the age of 4.  She pursued her three dimensional thinking through an Industrial Design degree at Brunel University, achieving first class honours and the prestigious design University Prize.
Harriet enjoys telling people's stories through jewellery and interpreting their brief in a beautiful and elegant way. She particularly loves Scandinavian design influences and symbolism within Victorian sentimental jewellery.
Harriet's Inspirations...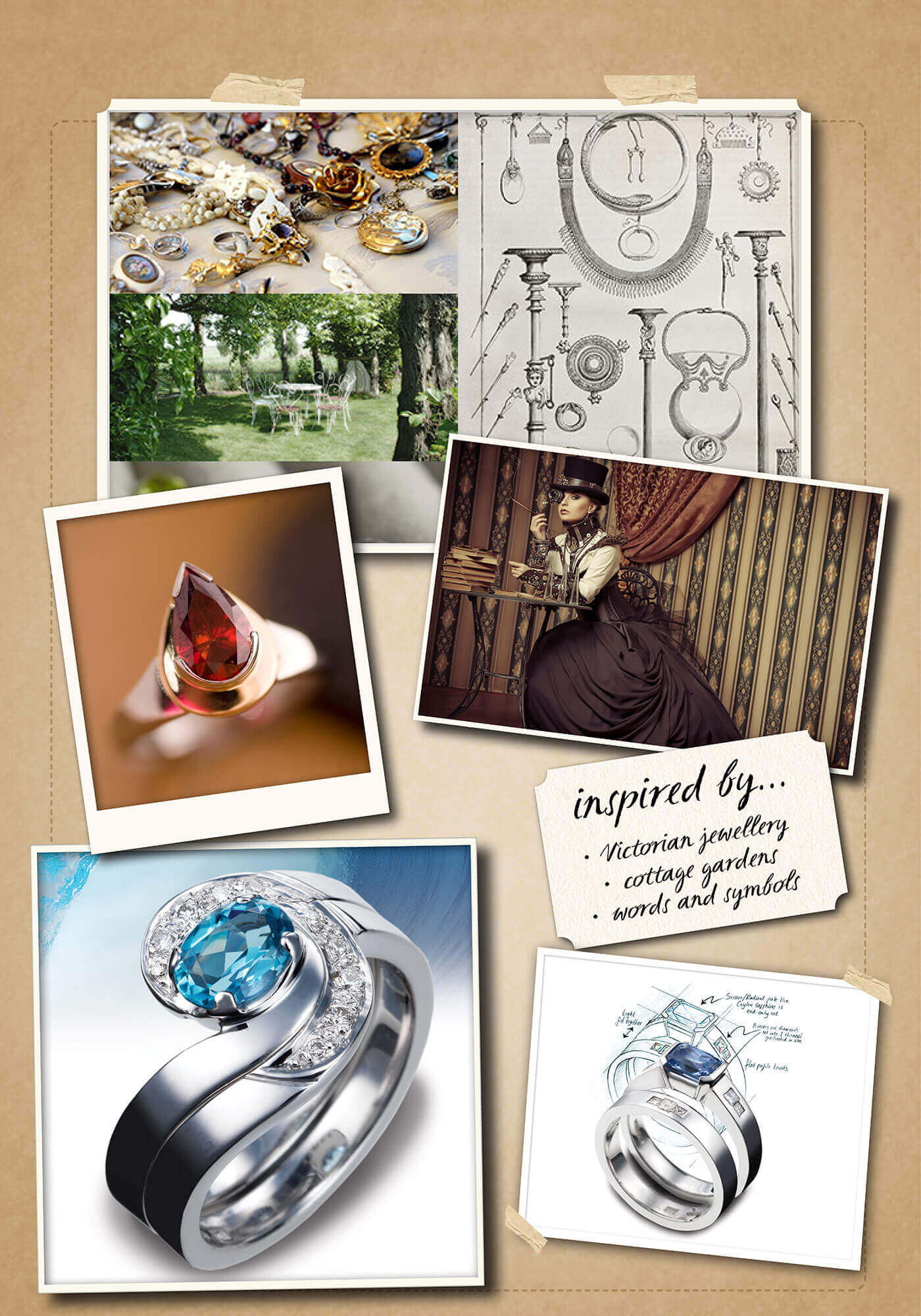 What is the typical amount you should spend on an engagement ring? This article explores the history and traditions behind the price tags of engagement rings.

An article summarising diamond cutting

At the moment, whilst 87% of consumers say that they buy Fairtrade products, in actual fact this figure is misleading. Read on to find out why...