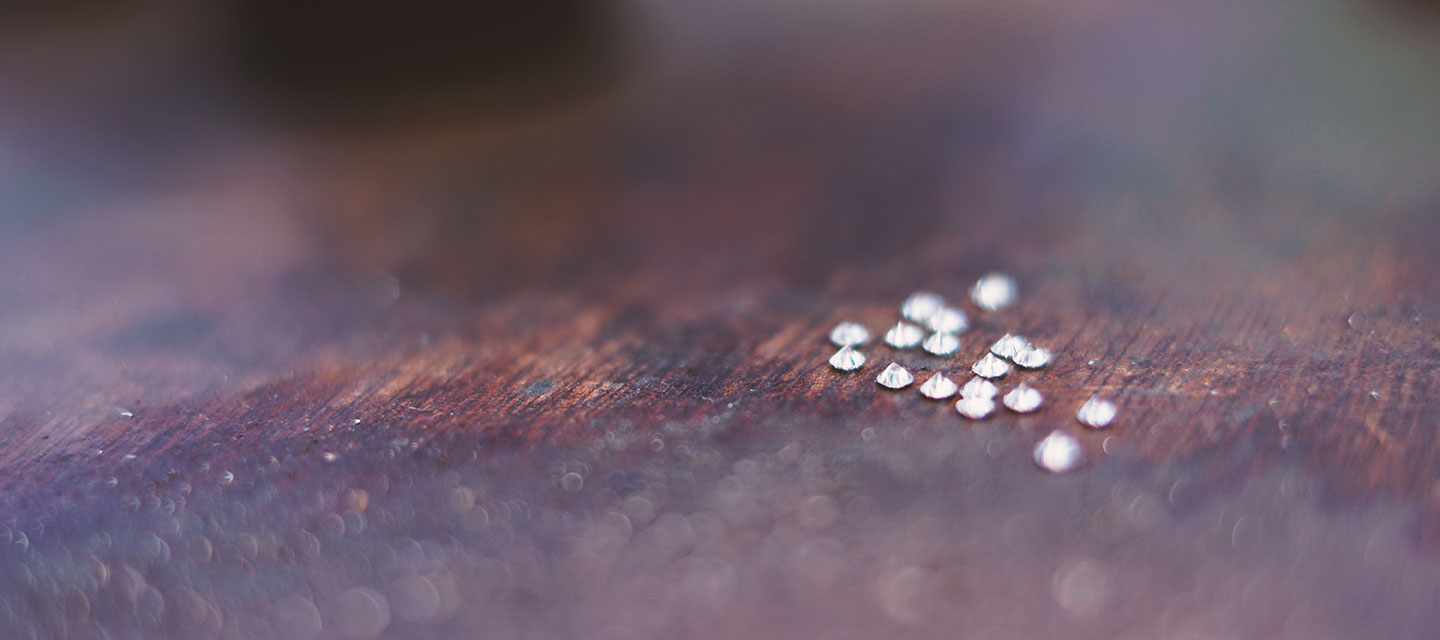 Incorporating smaller diamonds into a piece of jewellery can really make a ring, necklace or earrings come to life. However, many people are not aware of all the different ways we can set small diamonds and tend to only be aware of the pavé setting.
If you are thinking about adding small diamonds into your existing jewellery or having a new item of jewellery made and you're not sure what setting you should go for then this explains the different settings available and may help you choose the one that's right for your particular piece.
Pave
The classic pave setting has been around for many years; the word pavé is French meaning 'pavement'. This name stems from the common way that these diamonds are set, usually in a line and are 'paved' on the surface of the jewellery. This setting is great when you want to highlight a central stone or you want a full/half eternity band.

Channel
Channel setting is when two pieces of metal create a channel where diamonds are tightly set into the grooves that are formed. This gives the sense that diamonds are floating as they are close to each other with no metal between. A channel setting is most commonly used to set small brilliant (round) diamonds and can look very traditional in an eternity ring, or can give an engagement ring an Art Deco look. 

The Bezel setting is also known as an 'all around' setting. This style of setting was one of the earliest methods used to set stones. The Bezel setting has a collar or rim that holds the diamond in place and can work with any shaped diamond. Even though the Bezel setting was one of the earliest ways of setting diamonds, when used in a particular way it can give a piece of jewellery a modern twist. Using this setting on smaller stones is great as it can make the stones appear larger due to the extra metal surrounding the stone.

Invisibly set is when the stone has been set flush against the metal; giving a smooth finish and making the diamonds look like they have been embedded into the metal. One of the most common uses of this setting is in the design of stacking rings. As these rings are being stacked and can sometimes twist around your finger, having invisibly set stones allows the rings to naturally turn without obstructing the other rings. Alternatively when you are designing a ring with a large central stone, having invisibly set diamonds are ideal as they are set lower into the band and therefore leave the focus on the central stone.

As you can see there are many options when setting small stones into jewellery and these are just a few ways to get you thinking. Browse our settings gallery to see a wider range of options.