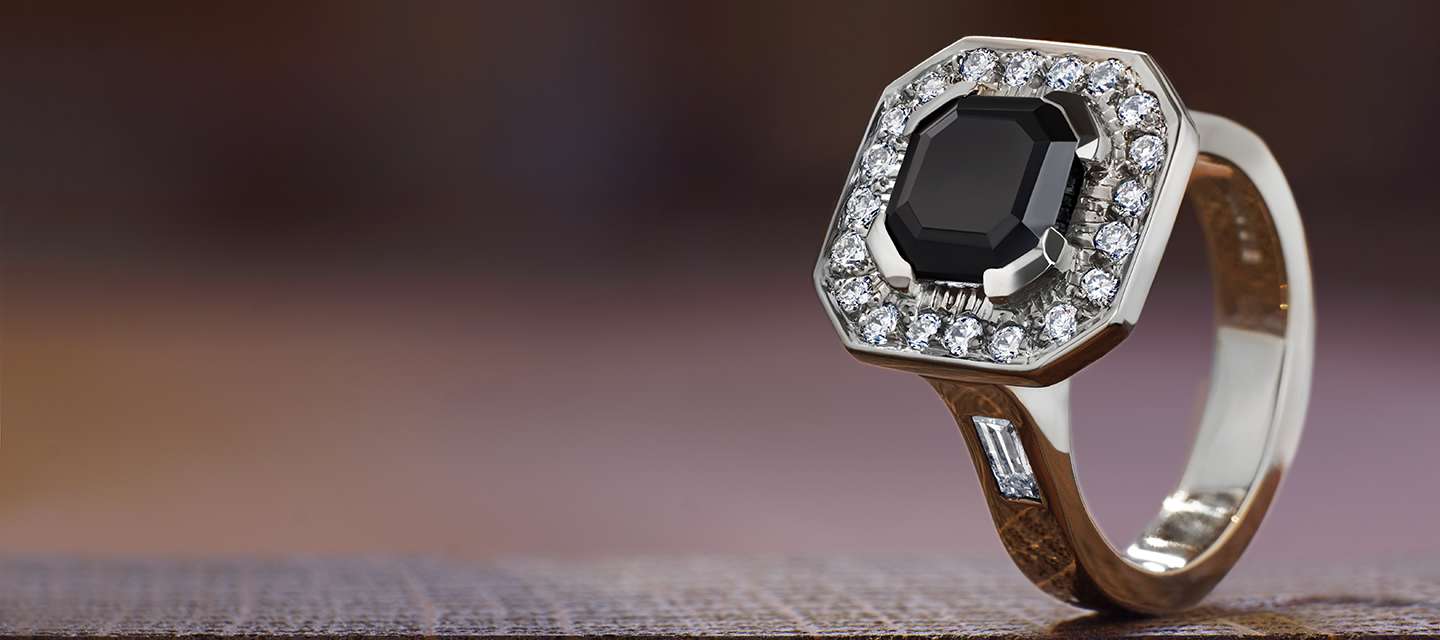 Modern Cluster Engagement Ring
Sapphires have always been a popular choice for ladies and gents when choosing their engagement rings. However, since the newly titled Duchess of Cambridge has been seen sporting her gorgeous sapphire and diamond engagement ring, the lust for sapphires has been re-ignited.

In our Cambridge studio we have a new addition to our unique ready to wear ring collections. Harriet has designed a stunning sapphire and diamond ring, which is loosely inspired by Kate Middleton's choice to wear Diana's sapphire and diamond cluster ring.

This very modern interpretation of a sapphire and diamond cluster displays the wealth of blues, which can be found when sourcing sapphires. The contemporary circular formation symbolizes eternity and holds five sapphires in graduating shades of blue and totaling 0.80cts in weight, along with an H SI brilliant cut diamond weighing 0.11cts.
To appeal to your ethical side, the sapphires in this pretty ring are all recycled from a flower brooch that Harriet bought at auction to recycle. If you are interested in coming in to our Cambridge studio to have a much closer look, just ask and we can show you an image of how these sapphires will have previously graced a high neckline! (Please note recycled sapphires will show some signs of surface wear visible with a 10x loupe).

This cluster design is also rather more practical than a conventional cluster ring (which traditionally feature very high, claw-set galleries). The round flush settings of this design not only give Harriet's cluster a very clean contemporary look, they also mean that if this ring was to be worn on a daily basis the sapphires and diamond are less exposed to damage.

Sapphires however are the hardest, most durable stones after diamonds so are the perfect choice when buying or commissioning a ring. When looking through our galleries of rings it is also clear to see that the two precious stones compliment each other perfectly, whether the sapphires are blue, green or pink! Come and look round our Cambridge or Hertfordshire studios to see some lovely examples of sapphires set in sapphire engagement rings, you are sure to be allured.