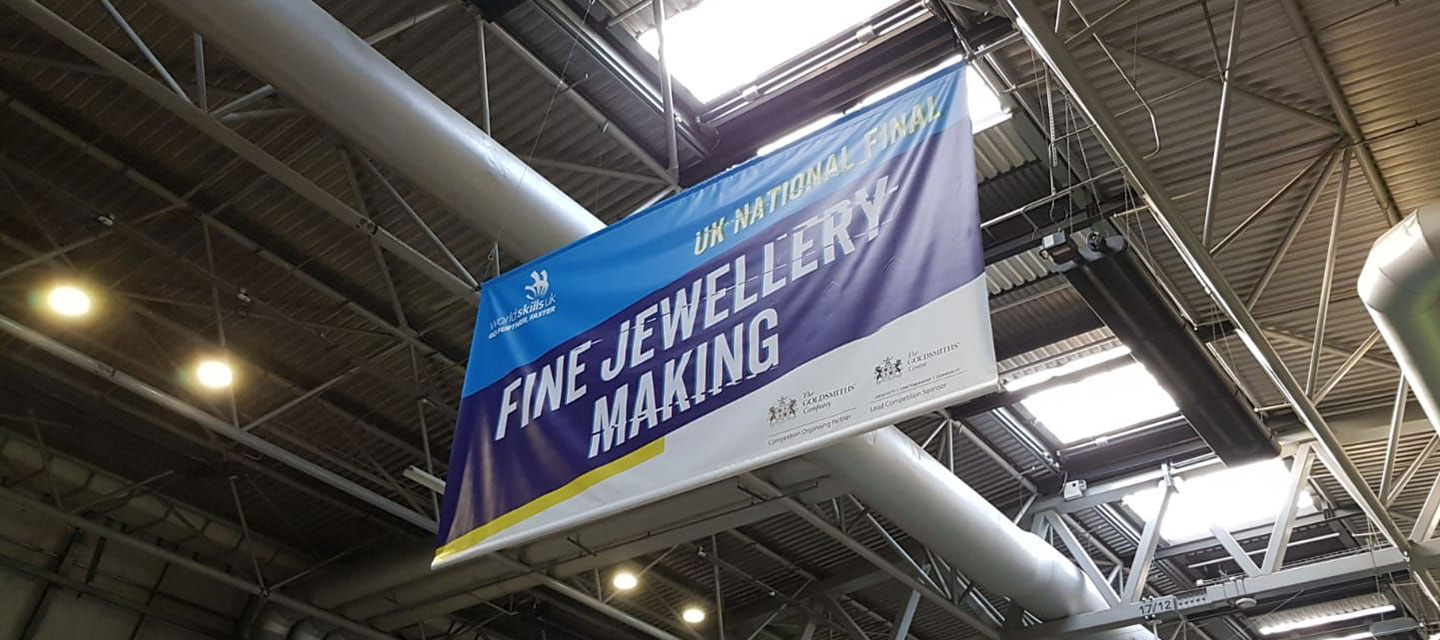 I spent three days at the NEC in Birmingham at WorldSkills UK Live – the UK's largest skills, apprenticeships and careers event – supporting the Fine Jewellery Making competition. I won this competition back in November 2014 and have returned each year subsequently in a supportive capacity, to assist with competition delivery, support the competitors and to talk to students, parents and teachers about the competition, the industry and my experience as an apprentice and employee at Harriet Kelsall Bespoke Jewellery. I've also been able to gain an insight into the judging process, which is experience I've been able to bring back and talk about in the workshop here. It has helped me to improve my own work as it has enabled me to view and analyse it from a different perspective.
The competitors are given a specific design to work to, the materials required to complete the task and a set time for the project as a whole. It is broken down into three modules, each with their own time limit – one for each day of the competition. Each module is judged at the end of each day. At the end of the competition the final part of judging takes place of the piece as a whole and the scores submitted. Judging is based on a number of categories, from similarity to the drawing to dimensions and many things in between, with specific marking criteria for each.
WorldSkills UK Live is a huge event, with competitions from a vast array of trades and industries from catering and hospitality to landscape gardening and roofing, automotive repair to cloud computing – it is an eye opening and inspiring place for everyone that goes – competitors and visitors alike. Every time I visit I am in awe of the scale of the show (I still haven't seen it all in the 5 years I've been going!) and the skill and quality of each industry's respective competitions.
The competition is supported by The Goldsmiths' Company & The Goldsmiths' Centre, the organisation that oversaw my apprenticeship with Harriet Kelsall, and who first introduced me to it back in 2014. I gained a huge amount in regards to my personal and professional development from the competition, and thoroughly enjoy returning to give something back and hopefully inspire the next generation of goldsmiths. Harriet is passionate about education, training and development in the industry and I am grateful that she has allowed me to be out of the workshop at our busiest time of year to go and support the competition and promote the business!