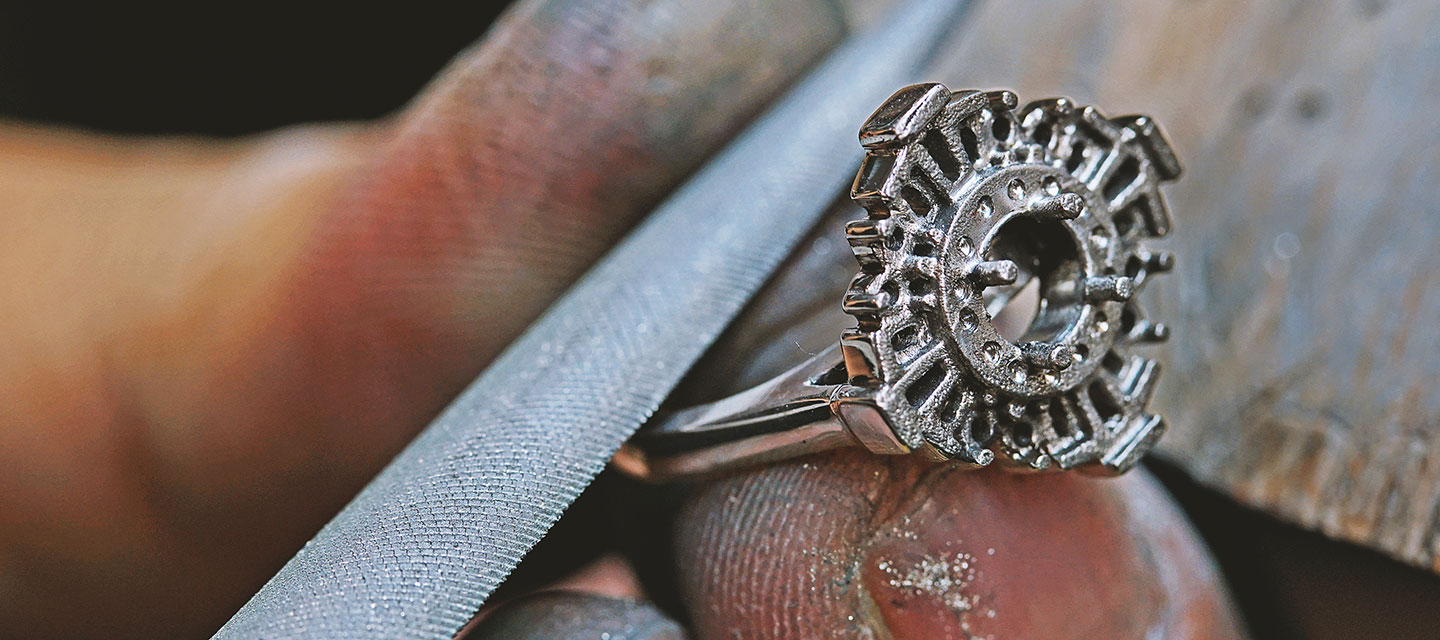 Valuation Day at Harriet Kelsall Bespoke Jewellery
Last week we hosted our second Valuation Day at our Hertfordshire Jewellery Centre after our first event of this kind was such a success. As experts in bespoke jewellery we always provide professional valuations of the jewellery that we design and make, and in order to provide valuations for antique jewellery and watches we invited another expert within the field to join us. It was a pleasure to welcome Shirley Mitchell, an independent valuer and member of the NAJ Institute of Registered Valuers along to our studio for the second time.
Shirley took away all of the necessary information in order to put together an insurance valuation schedule for each piece of jewellery. Each document is bound in a quality folder containing digital images of the jewellery, together with a full description including stone weights and dimensions, hallmark details, gross weight and current value. A glossary of terms used in the schedule is included at the back of the folder to enable full understanding of the document.
Customers had the option to bring their jewellery along on the day or bring it along in advance to be advised on prices prior to the valuation itself.
Whether it's for insurance purposes or to gain a deeper insight into the history of your family heirlooms, a professional valuation is a great way to understand more about your jewellery.
We will be holding more Valuation Days in the future so keep an eye on the events section of our website to find out more.