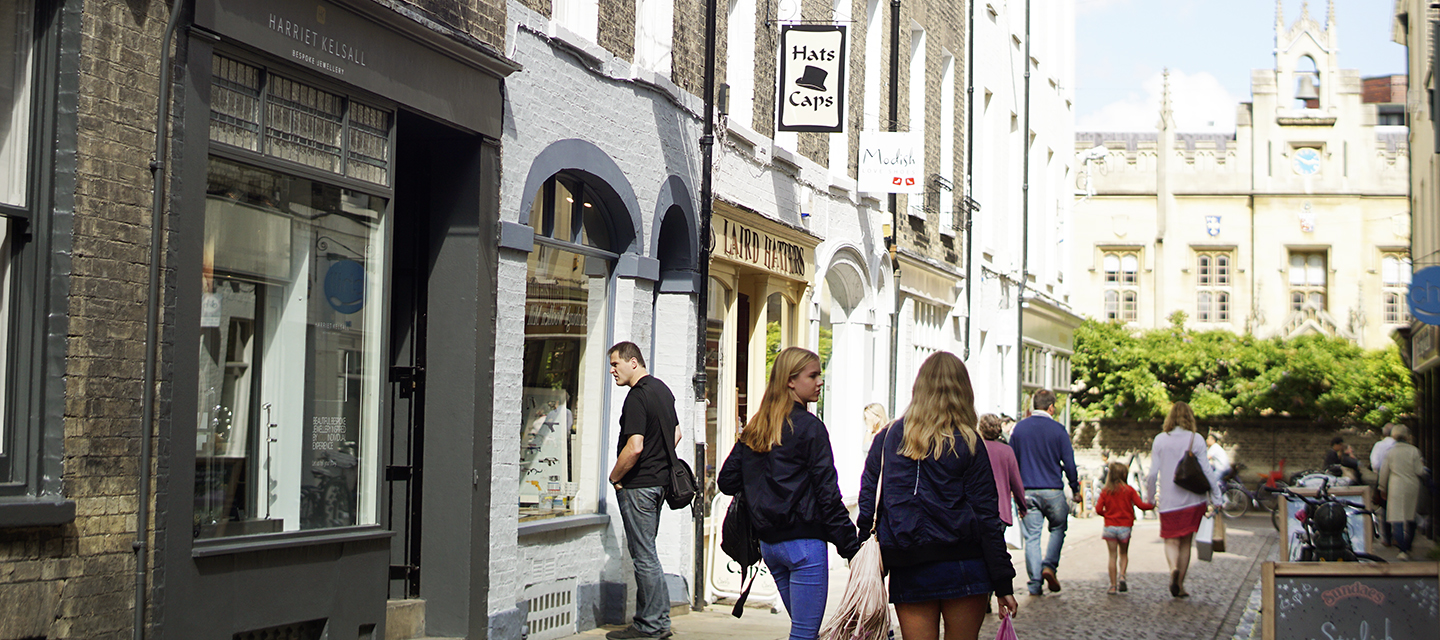 Thing's To Do In Cambridge
The wisteria is blooming over the university walls and the sun is shining down on the cobbled streets of Cambridge- there is no better place to be. We feel so lucky that we have a studio in such a wonderful city and one that takes on a whole new life in the summer months. The river is filling with first time punters hoping not to fall in, the air is laden with old tales told by guides about our historical university and the list of things to do and see in the city is growing by the minute.
Let's kick things off with the Harriet Kelsall Bespoke Jewellery Summer Event which will be held on Saturday 2nd June at our Hertfordshire Jewellery Centre. Pop in any time between 10am-5pm and enjoy a refreshing glass of Pimms®, listen to the local musician Izzy Rowland and join in our amazing workshops for children and adults. The field adjoining our studio will be occupied by the Letchworth Vintage & Classic Car Club which is hosting its annual car show and family picnic so why not make the most of the day and get your picnic blanket out too.
Find more details here at – https://www.hkjewellery.co.uk/summer-event-2018
Need to cool down from the summer heat?  Why not pop into our Cambridge Studio & Shop on Green Street where you can sit down with one of our expert designers and begin the process of commissioning a special and unique piece of jewellery just for you. Or perhaps you'll find the perfect piece for you from our Ready to Wear Collections.
Elsewhere in the city centre the Enchanted Cinema will be spreading its magic across the Gonville Hotel with a vintage inspired experience which will showcase a star-studded lineup such as The Great Gatsby, Grease and Dirty Dancing. There is set to be delicious food and drinks options at all screening as well as live music and pre theatre entertainment.  Find out more at www.enchantedcinema.co.uk
Tantalize your taste buds this summer at the Cheese Festival held at the Gog Magog Farm on the 16th June.  www.thegog.com
Fancy spending the evening on the river? Head down on 18th and 19th June to watch the spectacular May Ball Fireworks held by Cambridge University.  Sit back and watch the impressive display against the music of the night.  All legal Cambridge Punting Companies are based on the River at the Bridge.
A local family friendly event has returned this year on Parkers Piece-The Big Weekend will host a weekend full of music, food and fireworks from 13th-15th July.  www.cambridgelivetrust.co.uk
The Cambridge Summer Music Festival is celebrating its 40th year in beautiful settings from the 5th-21st July.  www.cambridgesummermusic.com
To top things off the Cambridge Cocktail Weekend is back!  It is being held at the Cambridge Corn Exchange, from 24th-26th August.  www.cambrigdecocktailweekend.co.uk
Further afield, keep an eye out for…
The Ely Cathedral Flower Festival taking between 21st-24th June www.elycathedral.org
The Wimpole History Festival will be hosting a weekend of heritage from 22nd-24th June brought to you by the Cambridge Literary Festival and the National Trust www.wimpolehistoryfestival.com
The Duxford Air Festival over Bank Holiday weekend (26th-27th May) will be showcasing a thrilling display of Aerobatics. www.lwm.org.uk