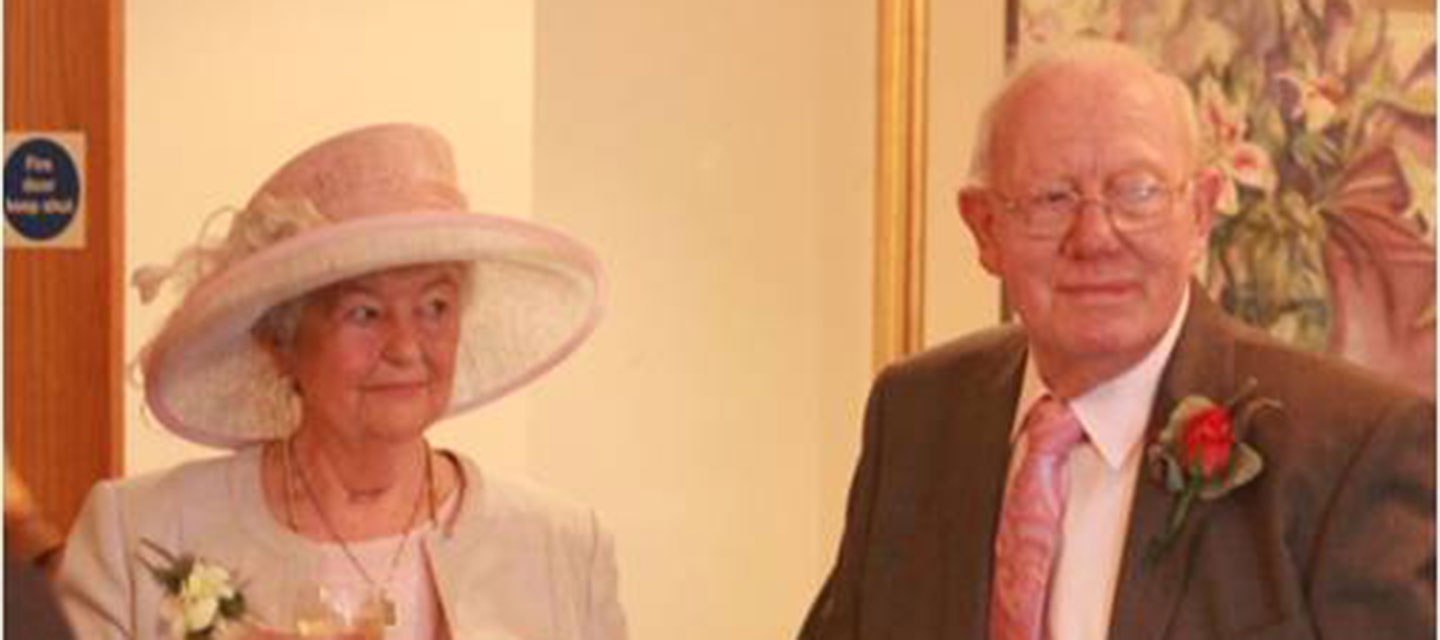 Re-modelling sentimental jewellery
I met Maria and her husband, Alex for the first time in our Hertfordshire studio as she wanted to remodel some of her late mother's jewellery. Her vision was to use all of the interesting diamonds she had inherited from her mother in a creative and flowing way and I was delighted to work alongside her.
The jewellery had come into Maria's hands in 2015, shortly after her parents' 60th wedding anniversary. Very sadly after this however, Charley sadly passed away. Eileen decided that this was the right time to pass the ring on and for it to have a new lease of life. After Eileen had too passed away, Maria decided that keeping their memory alive in this symbolic ring would be a lovely idea and visited the studio to start talking about ideas.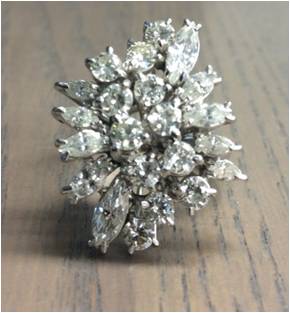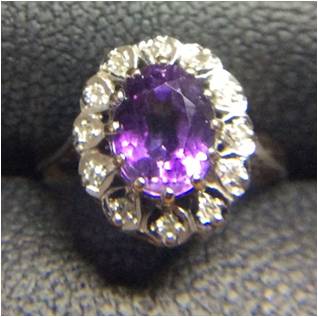 Seeing Eileen's diamond cluster ring for the first time really told me a lot about the kind of jewellery she enjoyed. Maria explained how the piece had been a gift, specially commissioned by her father, Charley, to commemorate their 22nd wedding anniversary.  The ring included twenty-two diamonds to mark the occasion, all of different cuts and sizes!
Maria had previously visited a jewellers who had suggested setting them in a simple, straight line; however she felt that something more dynamic would be a better fitting tribute to her mother, Eileen's personality. With this in mind, she wanted to work with a designer who would be happy to do something interesting and different, rather than go down a classic route. The variety of stones at play made the new design an interesting challenge!
In addition to the diamond ring, Eileen had also left an amethyst and diamond cluster ring. Part of the design brief was to use these stones within a ring for Maria herself, alongside some of the diamonds from the cluster ring. In addition to this, she wanted to design a pendant and earrings set that both her and her daughter, Victoria could wear for different occasions.
I started sketching different ideas and we were able to speak back and forth about each drawing in turn, till we had designed all three pieces within a couple of hours spent together at the studio.
We had no specific design style in mind, so I took inspiration purely from the marquise and round cut stones. As I drew out the rough ideas, Maria really liked all of those which had a flowing element to them, and so I built upon that to arrive at the final designs.  The earrings and pendant suite in particular had symmetrical, flowing curves that were reminiscent of the Art Nouveau period.  
As we were designing these pieces, we discussed what to do, not only with the diamonds, but also the gold from Eileen's ring. I suggested using the gold in the pendant as this would be worn close to the heart, an idea which Maria found immensely moving and she jumped at the chance to do this. The earrings were made using new, white gold and the entire jewellery set was handmade in the very same building that Maria had come to visit in Hertfordshire.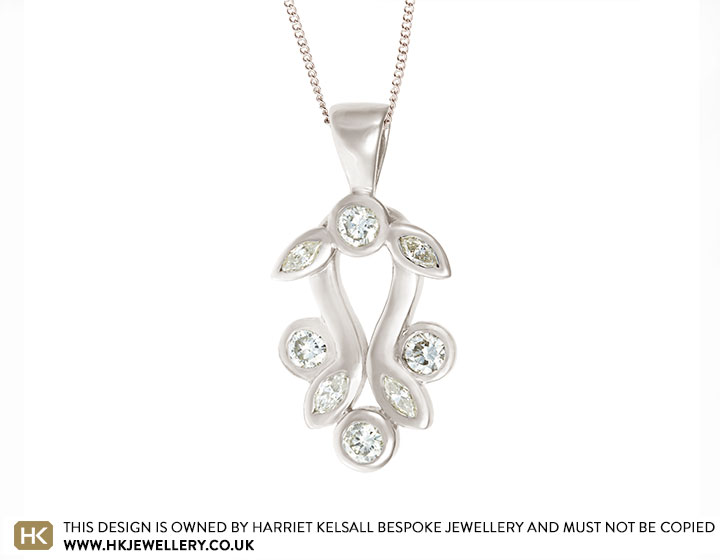 Maria's new ring was made using the statement amethyst and several of the largest marquise cut diamonds from the cluster ring. The small diamonds surrounding the amethyst have also been set down the band to complete its dramatic and sparkly cluster of central stones. Looking over our precious metal samples, Maria decided to use palladium to create her ring for its bright white colour and durability.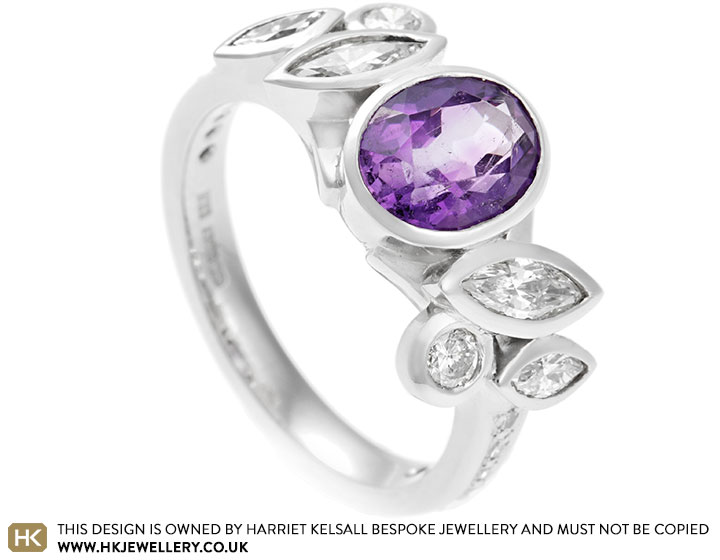 As a final thought, Maria's daughter Victoria suggested keeping two of the brilliant diamonds from Eileen and Charley's jewellery for when their beloved great granddaughter, Jessica, turns 18. The idea is to have them made into earrings as a special gift from her great grandparents and to continue telling the story of their family through this special jewellery.
Finally, Maria and Victoria were able to come and collect their beautiful pieces and it was a really special event. As she left, Maria had said that the process of designing her jewellery with us "cemented in me that I had entrusted the most precious rings to the right person".