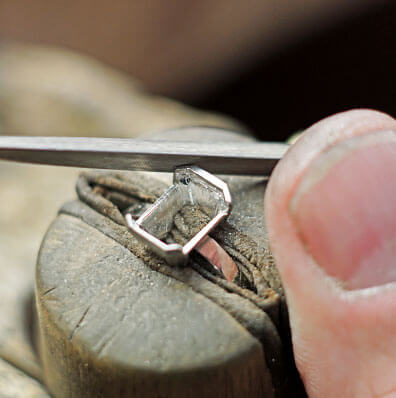 More Rings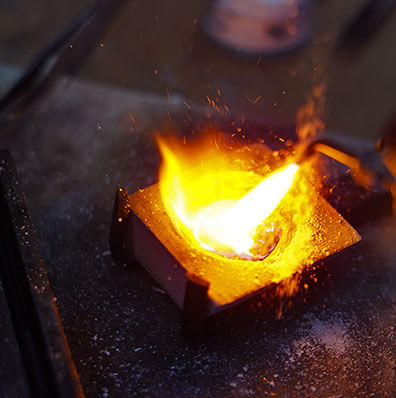 More Rings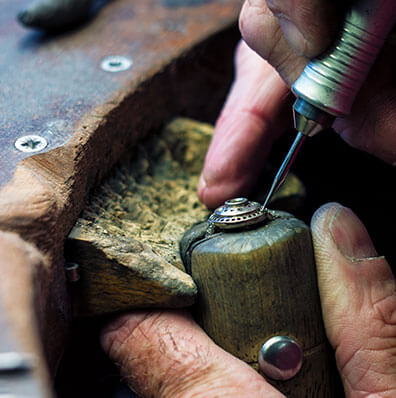 More Rings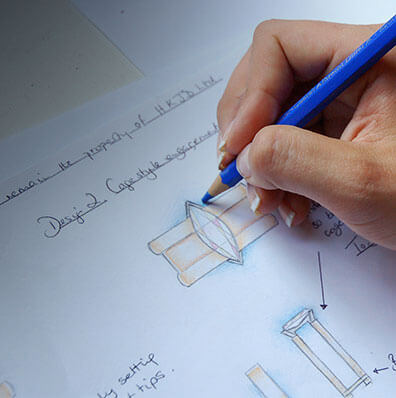 More Rings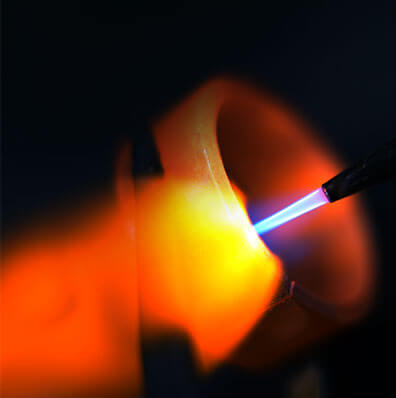 More Rings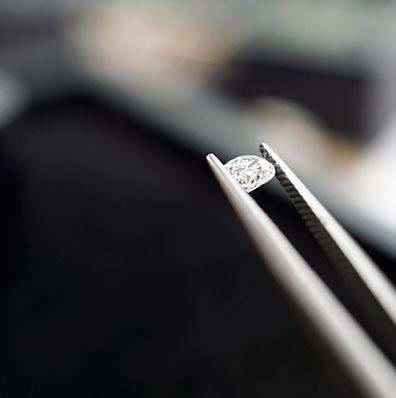 More rings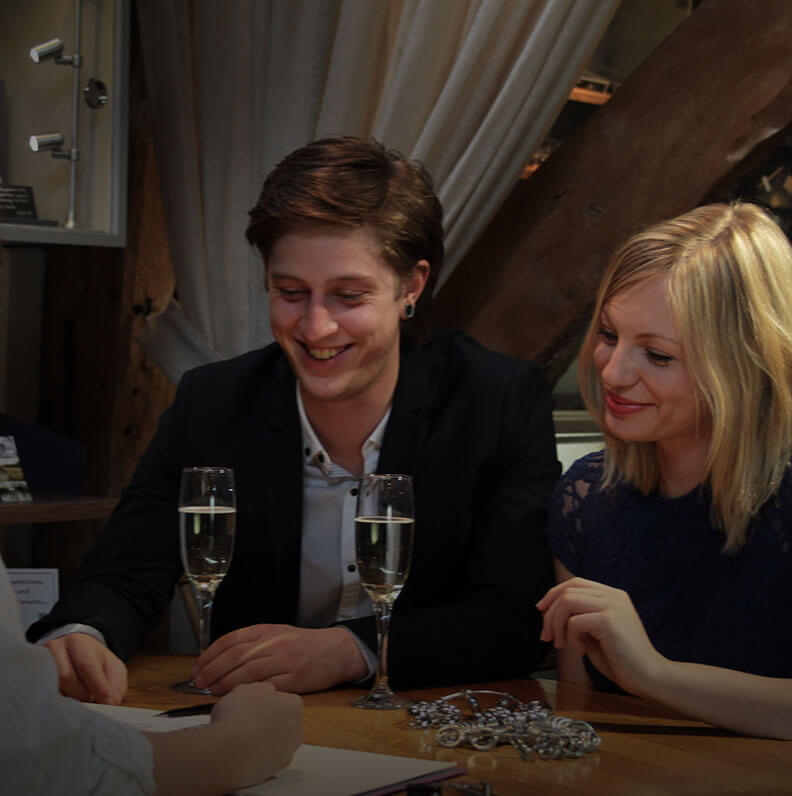 Learn about Polished Finishes
A polished finish is the most popular choice for engagement rings and is often considered to be the 'classic' look.

At Harriet Kelsall Bespoke Jewellery we polish our jewellery by hand - we mention this because with lower quality jewellery it is now common practice to do whats called 'tumble' polishing. This is where the jewellery is put into a machine and agitated for a period of time which polishes the jewellery. The result is inferior to a dedicated amount of time spent hand-polishing an item of jewellery.

To polish an engagement ring, the goldsmith will spend a large amount of time standing in front of a polishing wheel - this could be more than a couple of hours. He or she will hold the ring up against the fast revolving pads (a skilled and often quite dangerous procedure!) slowly revolving it in his fingers until all the metal is properly polished.

During this time jeweller's rouge is applied, this is a ferrous oxide polishing compound, red in colour (rouge is the French word for red).

To create a properly polished engagement ring, various different rouges and pads are used, ranging from course to fine and the goldsmith will go down through the grades to create the finished product.

A polished finish is a lovely choice for your engagement ring, but do consider combining it with other finishes to produce an interesting textured surface.

It is very important to note that precious metals are soft so they will wear to a dull shine over time. This is perfectly normal and although some people worry about every scratch to start with, your engagement ring will wear to a burnished soft patina.