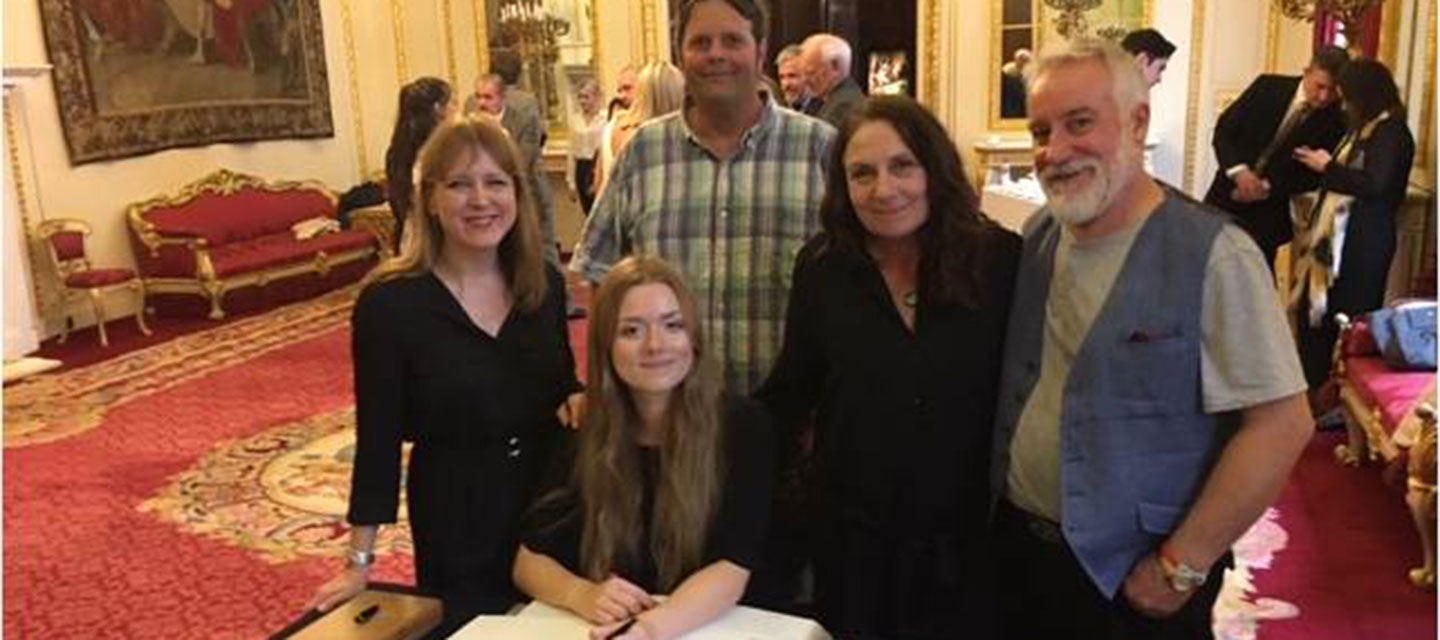 National Apprenticeship Week
As we are celebrating National Apprenticeship week, it is the perfect time to share the story of how I became an apprentice at Harriet Kelsall Bespoke Jewellery.
I started in the jewellery industry aged 17, knowing that my goal was to one day start an apprenticeship. I had college qualifications in art and design so I always had a passion for creating. It was during this time that I knew I wanted to pursue a career in making jewellery.
I undertook work experience in a couple of workshops before quickly finding out about The Goldsmiths' Company Apprenticeship Scheme. I was advised by the curriculum leaders at the Goldsmith's Centre to enrol on the Goldsmith's Centre Foundation Programme first which would prepare me to move on to an apprenticeship.
The foundation programme taught me basic bench skills and techniques not only in goldsmithing but a lot of other professions such as silversmithing, enamelling and engraving, to name a few! This experience taught me a lot, not only when it came to bench skills but it also opened up lots of opportunities to learn about the industry as a whole which to me was priceless and cemented my passion for jewellery.

A couple of years later I was lucky enough to be offered an apprenticeship with Harriet which is something I worked hard for and wanted for a long time. I was familiar with Harriet's work and the core values that she and Harriet Kelsall Bespoke Jewellery hold dear. I knew it was where I wanted to be. I couldn't have been happier knowing that I was in the right place to hone and expand my skills as a goldsmith.

After a few months of working on jewellery for the Ready to Wear collections and getting to know the workshop team and designers, Harriet and I were invited to Goldsmith's Hall in London. This was an invitation to take part in the Master and Apprentice 'Binding Ceremony' where we would sign the deeds to the apprenticeship. It is a traditional ceremony which dates back over hundreds of years and I felt extremely proud to be part of it. Harriet is now "bound" to me as my "Master" until the end of my apprenticeship when I will be awarded the Freedom of the Goldsmiths' Company.
The first volume of apprenticeship records began in 1578, and now my apprenticeship with Harriet is a part of this apprenticeship history. It was an amazing day for me and something myself and my parents, who accompanied me will always be proud of. I am extremely grateful for the opportunity and support from Harriet and the team during the binding ceremony through to my development as an apprentice.
As I carried out the Goldsmiths' Centre Foundation Programme, my apprenticeship with Harriet will last for 4 years. Last month I began 'day release'. This day gives me the opportunity to learn about other skills in the trade, such as CAD (Computer Aided Design), engraving, traditional design, setting and silversmithing. These skills will be learnt over these next 4 years.

I am reminded every day of the importance of the people behind the making process. The time taken to design bespoke jewellery that the customer has only ever dreamed of before involves hard work and dedication throughout the whole process. It's a network of support and dedication, bringing together every person involved in the process of making the jewellery
Likewise the support system behind the apprentice is the master. The person who takes the time to teach, explain and inspire. The master is there to support as well as to encourage. I feel very fortunate to be an apprentice and I'm excited to see what the future holds.