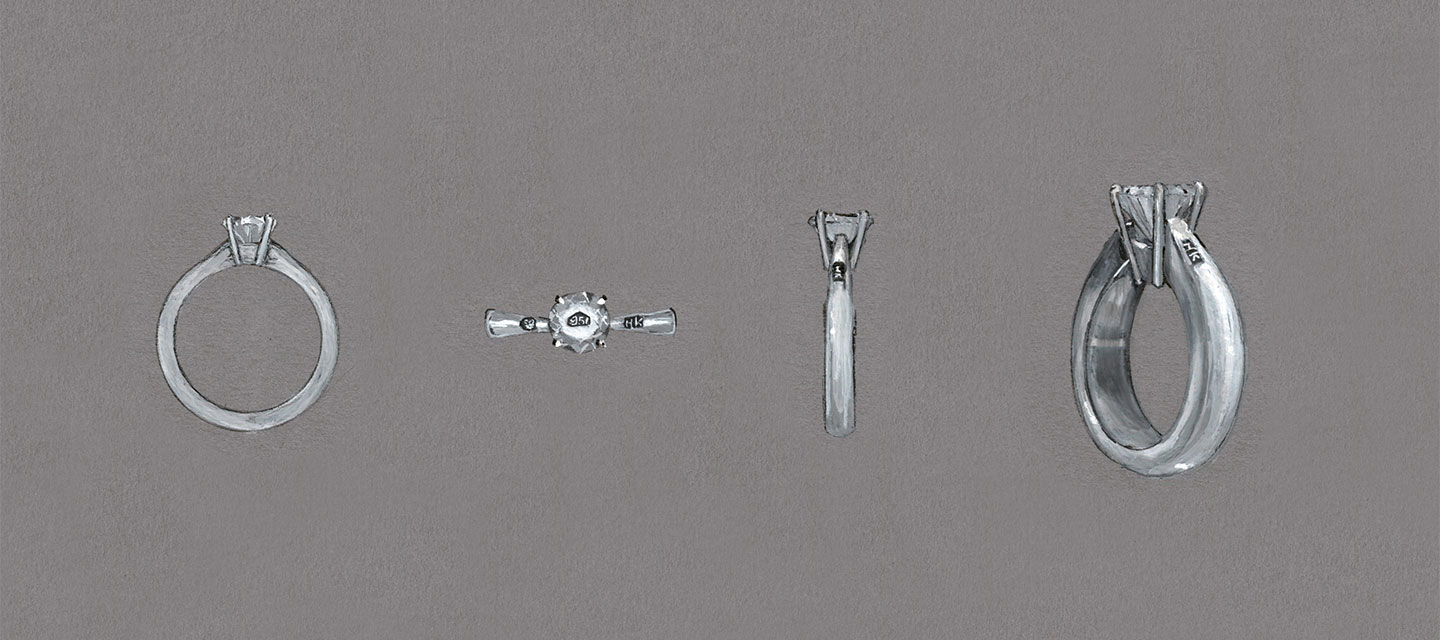 Make Your Mark Awards 2016
Make Your Mark Awards is a design competition held by the Goldsmiths' Company Assay Office to challenge today's students who are working with precious metals. They open these awards to apprentices, students and recent graduates and as I graduated just over a year ago, I was able to enter. One of the aims of the brief was to educate today's students on the legal requirements for hallmarking when it comes to selling their work. I was lucky enough to be chosen as a finalist and I was invited to the awards ceremony where I was able to see other entries.
Working and training as a Designer in a studio environment means that I get to speak to customers everyday and get to know the trends for engagement rings and as we are located on the high street we are able to see what is popular in mainstream culture. This is what really inspired me to create this design. The brief was to use precious metal with prominence and use the London Hallmark as part of the design.
Keeping these factors in mind, I came up with my concept. As it is and has always been, the classic diamond solitaire is the most popular style of engagement ring, and the bigger the diamond the better. To most people, the diamond is the only focus of the ring, meaning they want the metal to be as delicate as possible to emphasise the size of the stone. I chose to create a piece where the engagement ring was made solely out of platinum, including the diamond, to draw attention to the metal and what can be done with it. I chose to place the hallmarks on the face of the ring; on the table of the diamond and the shoulders of the band.
I considered the simplicity of the design and how the timeless engagement ring has evolved to a tapering band and a four claw setting as I wanted the piece to capture what is happening now.