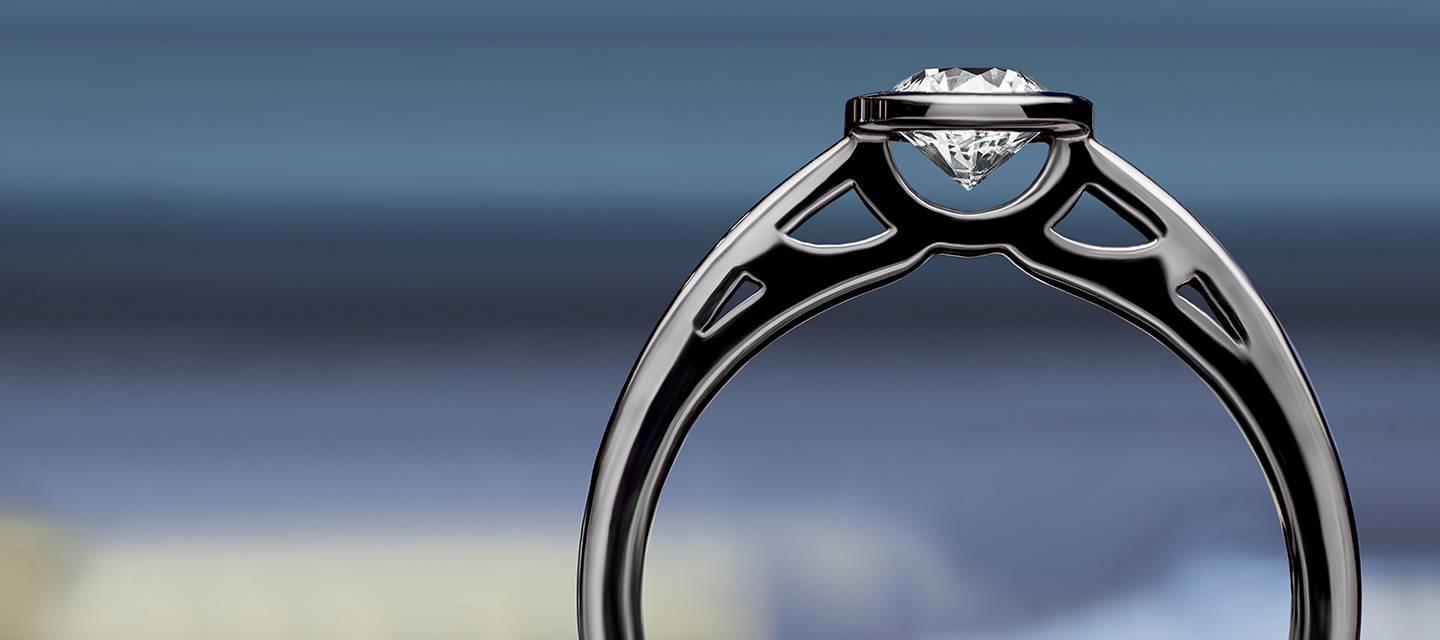 If your thinking of buying an engagement for that special someone make sure you know what you're going for otherwise it could be a minefield out there!
Firstly you should think about what your budget is and potentially what it could stretch to if you come across a ring that screams your partners name and is over the original budget. There is a common saying that an engagement ring should cost the equivalent as a month's wages. Now this is totally up to you, we at Harriet Kelsall Bespoke Jewellery try to advise our customers on what is right for them personally, after all everyone is different and we all have different situations. So ignore what it's supposed to be and think of what is achievable.
Traditionally the stone to use in an engagement ring is a diamond due to the symbolic strength of the stone symbolising the strength of your relationships. While diamonds are obviously beautiful stones to incorporate into your design, it is becoming increasingly popular to include gemstones such as amethyst engagement rings, tourmalines, aquamarines, rubies and tanzanite's to name a few. The inclusion of these different stones gives the piece a more modern look and feel and of course you could play around with the shape a little to. You could go for symmetrical, asymmetrical or if your partner has a specific interest or item that they love these can often be a source of inspiration for amazing designs for your special ring. Being a bespoke company we can offer that truly personal touch by designing you a ring based on these things which will give you an item to treasure. The smallest detail can mean a lot to the person your giving it to so think of little things that he/she loves that only you know about and see if you can try and incorporate that in the ring somehow.
The most traditional and usual ring that you see on many peoples fingers is a solitaire. This is a very classic sophisticated style to go for; the stone usually sits on a plain band of metal signifying the unity between two people that will last a lifetime.
What your partner does for a living is also quite a key thing to think of, for example if they are very active and work a lot with their hands then it may not be wise to have a claw setting as this could catch on items and disrupt the stability of the stone also. The safest setting style is an all round setting, the stones edge is completely covered by metal making it extremely unlikely that the stability would become an issue. There are also settings such as end only, invisible and channel. One of our designers here at Harriet Kelsall would be able to advise you on what is the best type of setting and stones for specific lifestyles. Hopefully this has given you a few pointers on what to think about when starting to choose an engagement ring.