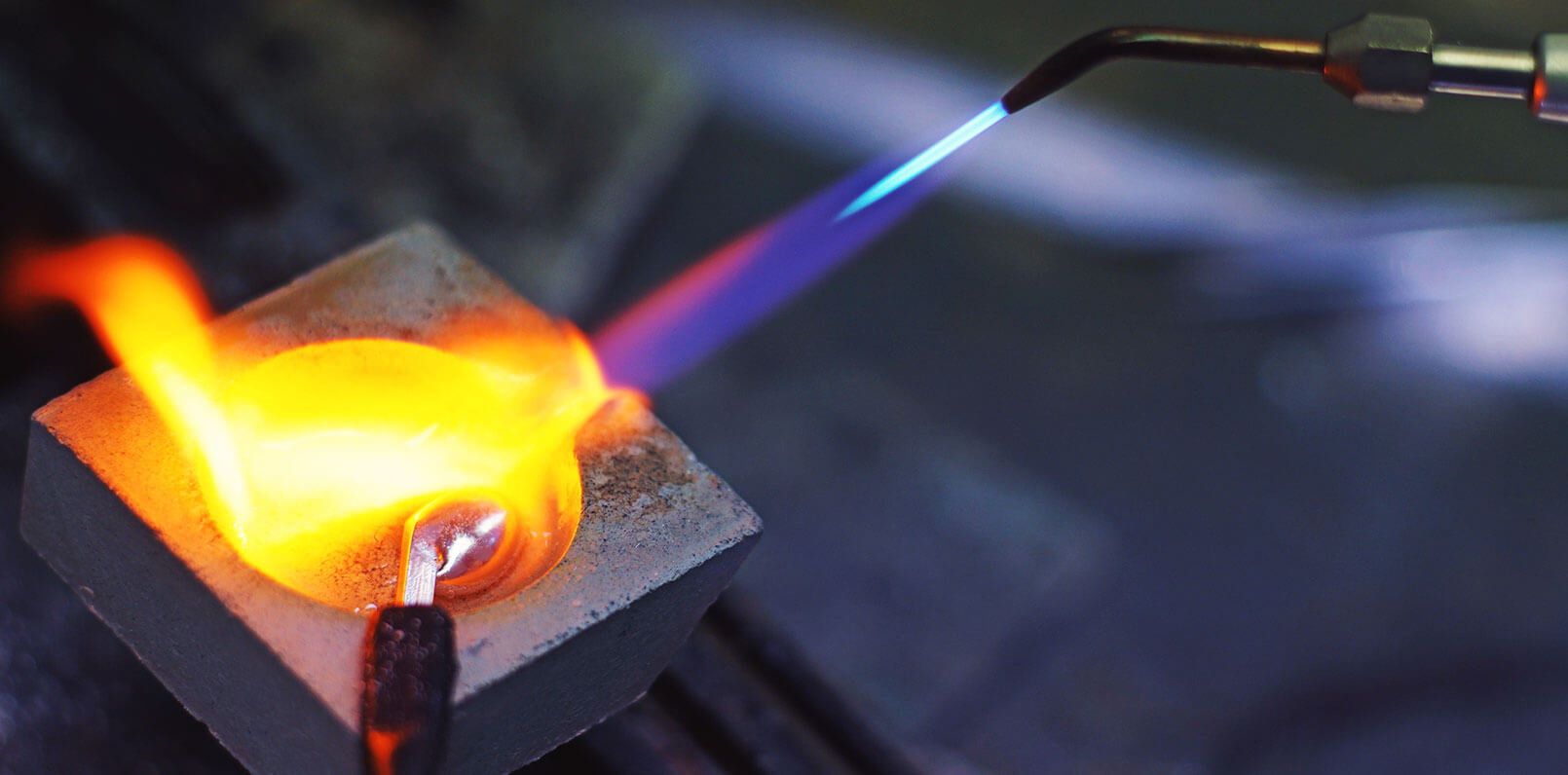 Palladium has become more and more popular with our customers and worldwide. This is most likely due to palladium having very similar properties to platinum. Palladium is a bi product of mining platinum so there are also eco credentials associated with palladium. Of course platinum is the most costly out of all the precious metals, most sought after and this does suit a lot of people, some however prefer palladium due to its almost identical look, lighter feel and less expensive price tag.

Because palladium is now becoming more commonly seen on the high street there are more and more people trying to hone in on the name but not necessarily being forthcoming about the amount of palladium you are actually potentially buying. Here at Harriet Kelsall Bespoke Jewellery we use palladium that is stamped at the assay office with a 950 mark. In some of the high street chains it is increasingly likely you will see shops selling rings that have been tested and stamped at the assay office with a 500 mark. The number is to signify the fineness of the metal and the content of palladium in the ring or piece of jewellery.
The lower the number i.e the 500 stamp means that there is less palladium actually in the pieces of jewellery that is on sale compared to the 950 mark. So really if you were to buy a ring that is marked with 500 you only have 50% of the item made from pure palladium and the other half made from other alloys. If you were to buy a palladium 950 marked piece of jewellery then you will be buying a piece that has a 95% amount of palladium.
Jewellery will be advertised as palladium if it is 950 or if it is 500 so this is definitely something to look out for when deciding on what item to purchase. The palladium 500 mark came about through a company deciding to try opting for a cheaper option for people. This is very handy for people who are more budget conscious but only as long as the 500 mark is explained to the customer so they know what they are getting and not being duped into paying money for an item that they believe is worth a lot more. There is also a new mark that is beginning to be used in some European countries that allows platinum to be marked as 600 rather than the usual British mark of 950. Again, this new mark (not currently legal in the UK) means that customers may not be being told just what it is they are buying and are less likely to opt for the more expensive option because they think they are getting a better deal. So a word of warning, if you are in the market for a wedding band or engagement ring then do ask the retailer exactly what the fineness of that particular piece is. This can easily be identified by looking through a loupe to see the hallmark.
Take a look at some of the Platinum wedding rings.