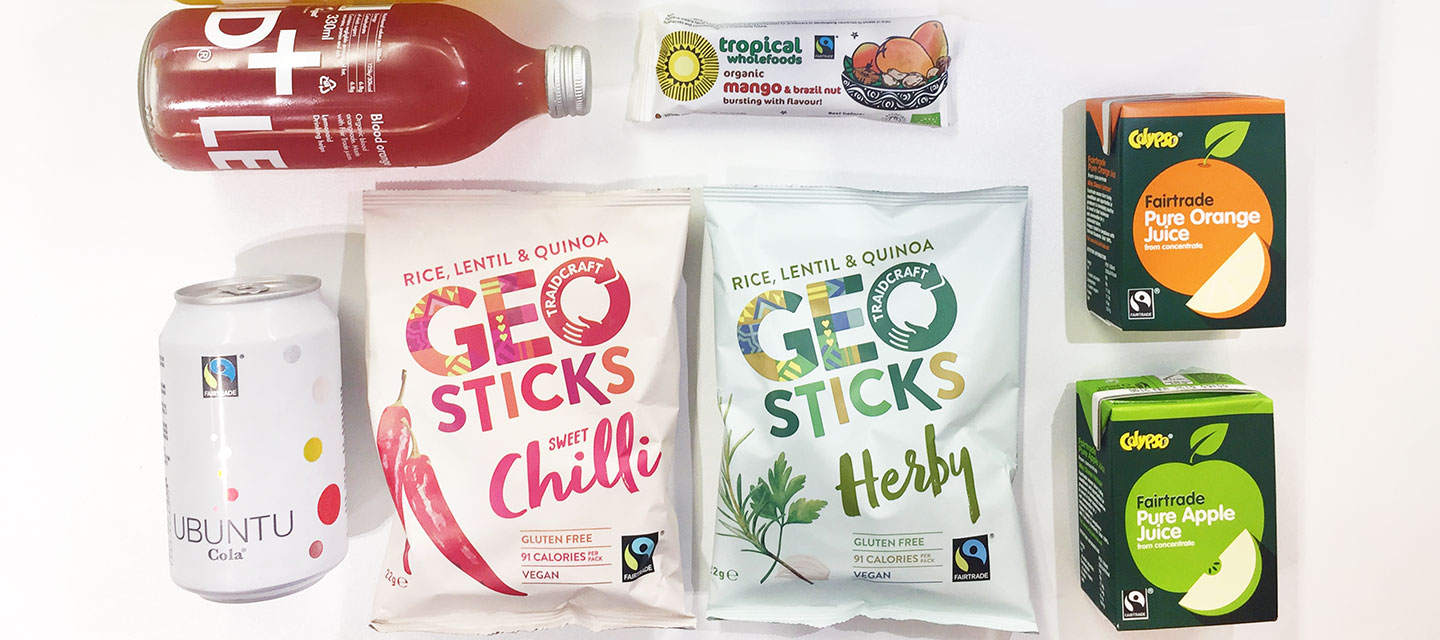 We are very proud that since our Hertfordshire Jewellery Centre coffee shop opened in 2012 we have only ever sold Fairtrade Foundation tea and coffee and that all of our delicious cakes are homemade using Fairtrade ingredients where possible.
After an exciting delivery last week, we're pleased to announce that we now also stock lots more delicious goodies that are either Fairtrade or more ethical- all of which I'd certainly recommend trying!
Ubuntu Cola
Tropical Wholefoods Mango & Brazil Nut Bars
Love Geobar Gluten Free & Vegan Geosticks
Lemonaid Passionfruit, Blood Orange or Lime Drinks
Calypso Soft Drinks Fairtrade Orange & Apple Juice Cartons
It doesn't stop there; we have been looking at more responsible changes that we could make in other areas of our coffee shop too.  
Inspired by Plastic Free July we have teamed up with Clean Up Hitchin and are proud stockists of Hitchin Keep Cups- BPA/BPS free reusable cups, perfect for your favourite drink on the go. Every time you purchase a take away beverage from our coffee shop and use your reusable cup we'll give you double loyalty points!
Our cleaning products have also undergone an extensive overhaul, from floor cleaners, to antibacterial spray, to hand soap and even the kitchen roll. Where possible we have picked Fairtrade products and we have looked at other ethical brands too. For example the kitchen roll we are using is from a brand called 'The Cheeky Panda' who pride themselves on being 'a UK company creating sustainable, skin friendly tissue paper products from Bamboo'. We thought this company was a good fit for us - did you know our gorgeous jewellery boxes are also made of bamboo?
Pop in and see these changes for yourself, try our fabulous coffee and peruse our jewellery displays. Our Hertfordshire Jewellery Centre Coffee Shop is open Monday to Friday 10-6 and Saturdays 9.45-4.  If you want to make the most of the glorious heat wave we have a great outside space or alternatively if you need a break from the sun the air-conditioning is on inside. See you soon!