Our 2015 UK Jewellery Awards Nomination
We've done it again. 
Harriet Kelsall Bespoke Jewellery has been nominated in the 'Ethical Jewellery Business of the Year' category for 2015. The sponsors this year include The Creative Jewellery Ground, Citizen, and for the Ethical cetagory the Fairtrade organisation so there are definitely some big names getting involved in this year's event.
The competition is going to be tough to beat this year with the likes of Cred and Hockley Mint in the Ethical category. However, our stance on ethical practices within the jewellery trade definitely stand us in good stead to be in with a chance of winning this year's competition.
The awards ceremony is an illustrious event, often being a host to some of the best known individuals and companies in the jewellery trade. In previous years, the awards ceremony has been held in a number of popular venues across London including the Natural History Museum under the Diplodocus. This year is no different as the awards are going to be held in Pavillion, which is a structure located within the Tower of London. This year's event looks to be even more extravagant than the ceremony last year, although eating under a gigantic dinosaur will definitely take some beating!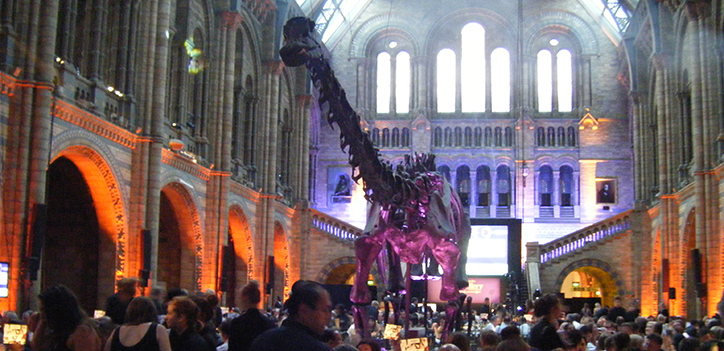 We're certainly looking forward to the awards ceremony, which is taking place on the 17th of June so is only a few months away.
We'll be giving an inside look at the awards on our social media pages so be sure to keep an eye out for the event over on our Facebook and Twitter pages for the latest news about the event as and when they happen.
You can read more about ethics and how it affects the jewellery trade by clicking here.