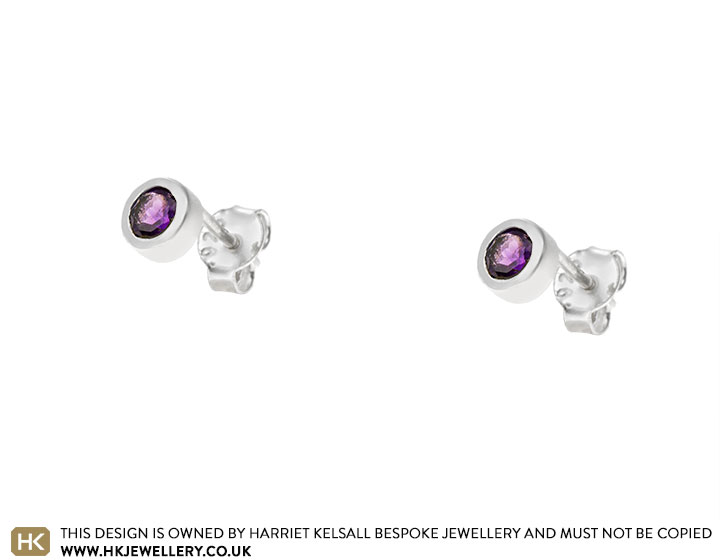 These beautiful sterling silver stud earrings each hold a faceted amethyst, approximately 5.5mm in diameter. Each in an all around setting and secured using butterfly backs.

They are great for everyday wear or evening for a minimalist look.The February birthstones name is derived from the Greek word 'amethystos' which mean 'not-drunk'. Because of their grape-like color, the Greeks associated these gems with the wine god, Bacchus. They believed that wearing an amethyst could protect you from drunkenness.

Enquire about this Earring

On display in our London Jewellery Shop & Studio and our Hertfordshire Jewellery Centre

Please note: As natural materials are used and our jewellery is hand crafted, slight variations in colour and size may occur.