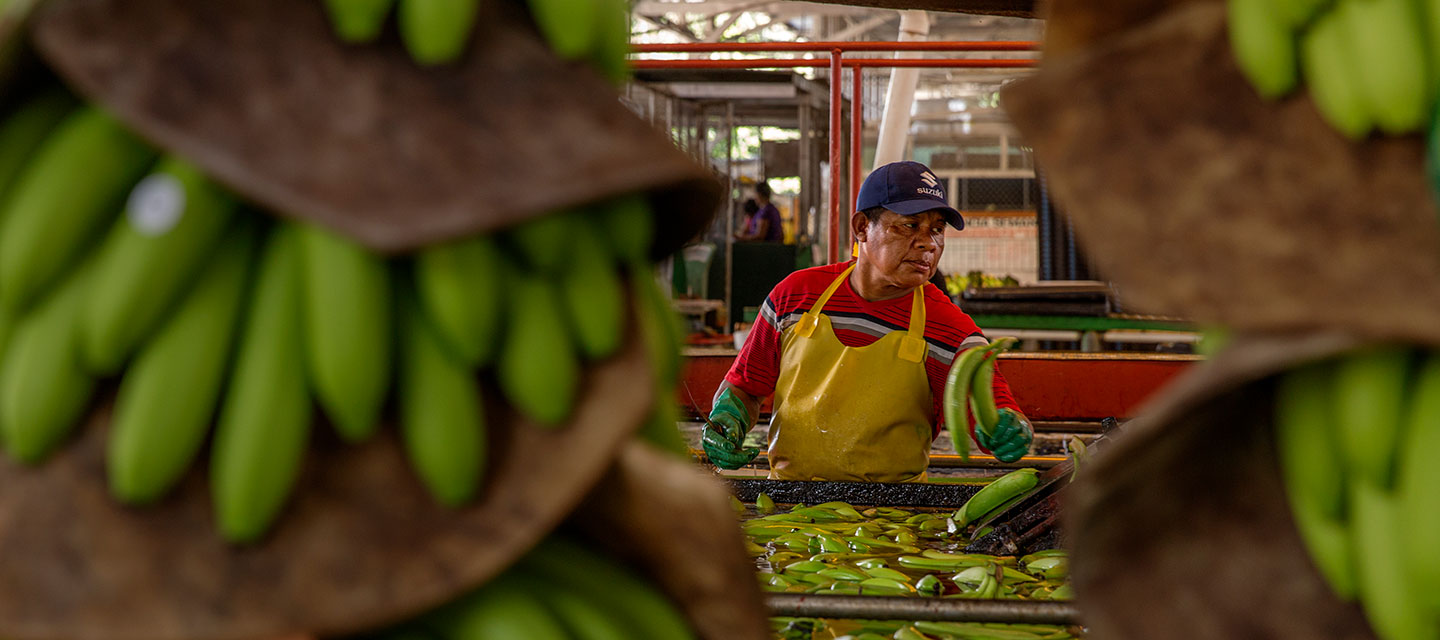 Considering the Future of Trade
On Wednesday 10th October we attended a conference on "The Future of Trade: Can It Work For Everyone?" at The Crystal in London and run by the Fairtrade Foundation. There was a host of incredibly inspiring speakers from different industries and we came away feeling excited about the work that we're doing and how industry is responding to the consumer's need for more information about where their goods are coming from.
The well-known businessman and Fairtrade Foundation Patron, Nick Hewer, spoke at one of the plenary sessions. He referred to concerns that people are "green washing" their business by taking an ethical approach simply because they feel it will make them more money. He said that it doesn't matter why they're doing it as the environmental and social impact is the same, what matters is that they're doing the things they're saying they're going to do. The problem is that a lot of organisations, including many in the jewellery industry, are claiming to do things but not actually doing any more than anyone else.
This is something we have been aware of for a while.  To take the context out of the jewellery industry, we were shocked to discover that a seemingly ethically conscious fast food chain that uses recyclable packaging doesn't actually recycle its own waste. It's small things like this that are adding to the trust crisis; we want our customers to feel that they know us inside out so that they can trust that we are practising what we preach.
We feel that there are two ways in which we can approach this:
1. Being Transparent, i.e. being open and honest about what we do and what we can't do.
2. Working with our suppliers on traceability, i.e. knowing exactly where the things we use come from. (In the same way that a sparkling wine labelled as champagne can only come from the Champagne region in France or a Melton Mowbray pork pie must be made in Melton Mowbray.
People in the jewellery industry talk a lot about traceability and seem to be less worried about transparency but we think that they are equally important. We are trying as a company to improve both traceability and transparency and bring the rest of the jewellery industry with us. One of the ways that we are working on this is through membership of The Responsible Jewellery Council (RJC) who are a global standards setting and certification organisation for the jewellery supply chain. We became their first small business member in 2006, the first Independent Jeweller in the UK to be awarded certification 2011, and we continue to strive to meet and exceed their stringent codes of conduct.
We were really pleased to learn at the Fairtrade event that our thoughts on transparency are echoed by some industry giants, including M&S who have recently published a map of where their products come from and how they source them. We've been asking our suppliers for information like this since Harriet first started the company and were excited to hear about visits made both by staff at Greggs the bakers and by the Co-op to the Fairtrade growers who supply their coffee and cocoa and to hear how much of a difference their positive choices have made to these communities. It has reinforced how important it is to us to be trading fairly and we feel proud that even a relatively small company like ours has the same sustainability ambitions as some of these enormous companies.
We're continuously working on improving our transparency and updating our website regularly to ensure that the information we're sharing is open and honest. We're excited about the progress that is being made, both within the jewellery industry and beyond and to know that the role we're playing is encouraging others to be part of this movement for change.  By talking to individual people about the ethics of their jewellery purchase, we are working towards a better future for everyone. This was beautifully summed up by Dr Nyagoy Nyong'o. Executive Director of Fairtrade Africa. She shared an African story as told by Wangari Maathai where a hummingbird took on the seemingly impossible task of putting out a forest fire. She had us all repeat the words, "I will be a hummingbird. I will do the best I can" and we all left feeling empowered to play our part as however small our individual actions, together we can make a huge impact.