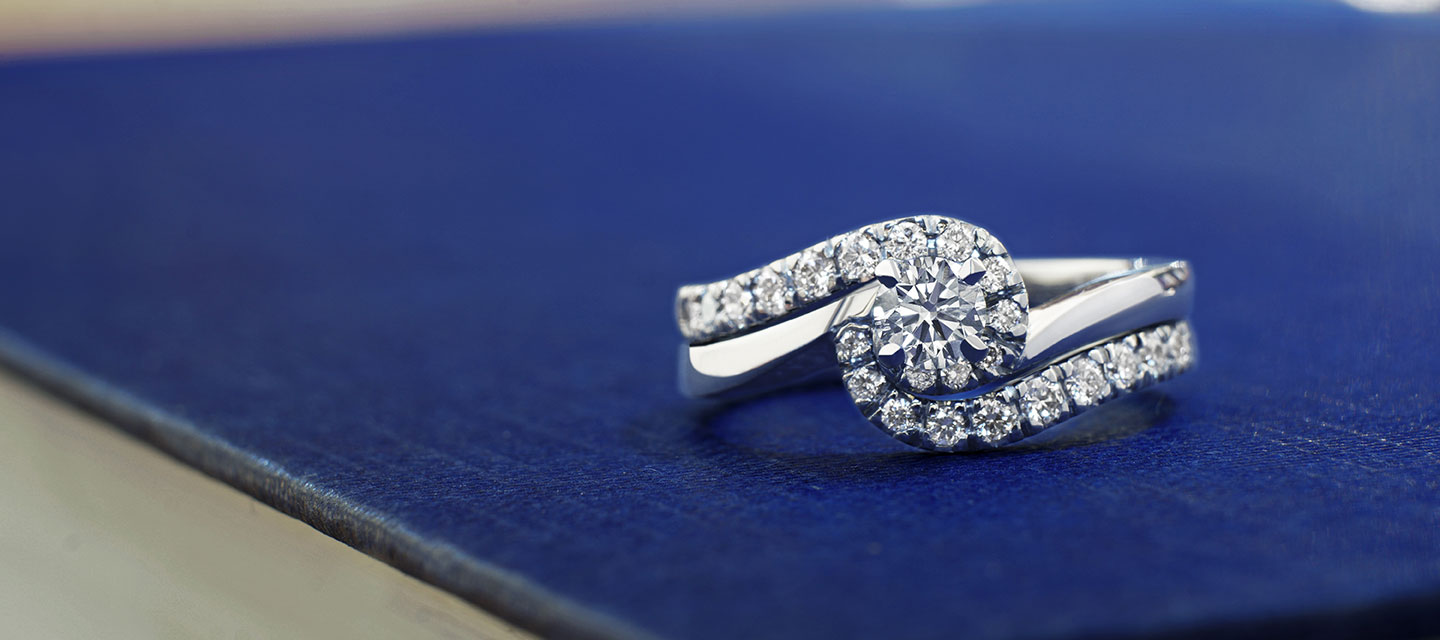 I have recently designed a couple of new eternity rings for our ready to wear collection, both of which have a floral theme in a 'tiara' style design. The first design is a rose gold floral inspired eternity ring made in Fairtrade rose gold and featuring brilliant cut diamonds grain set in to the shaped band.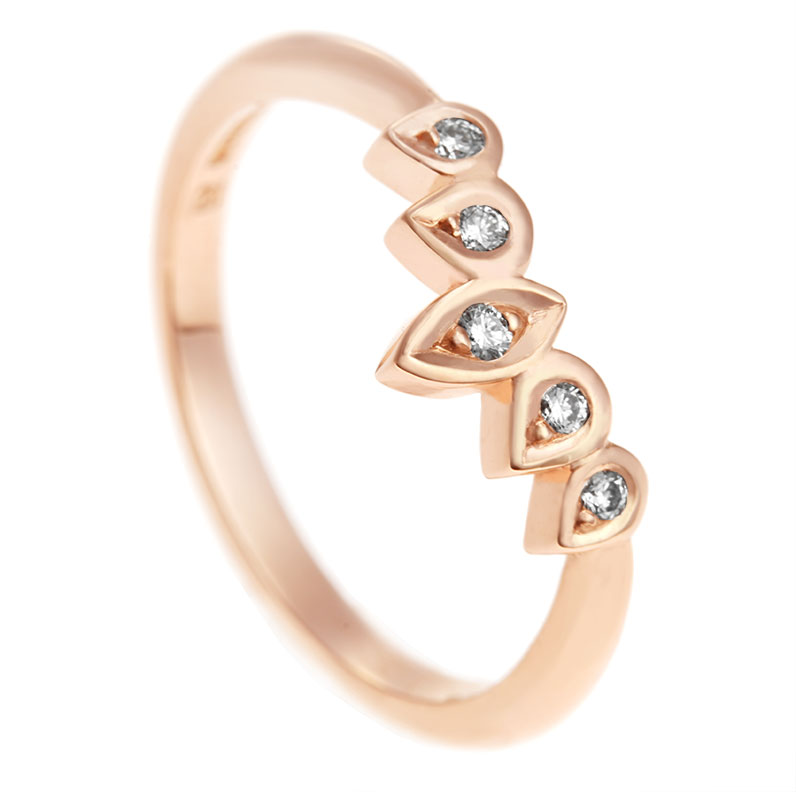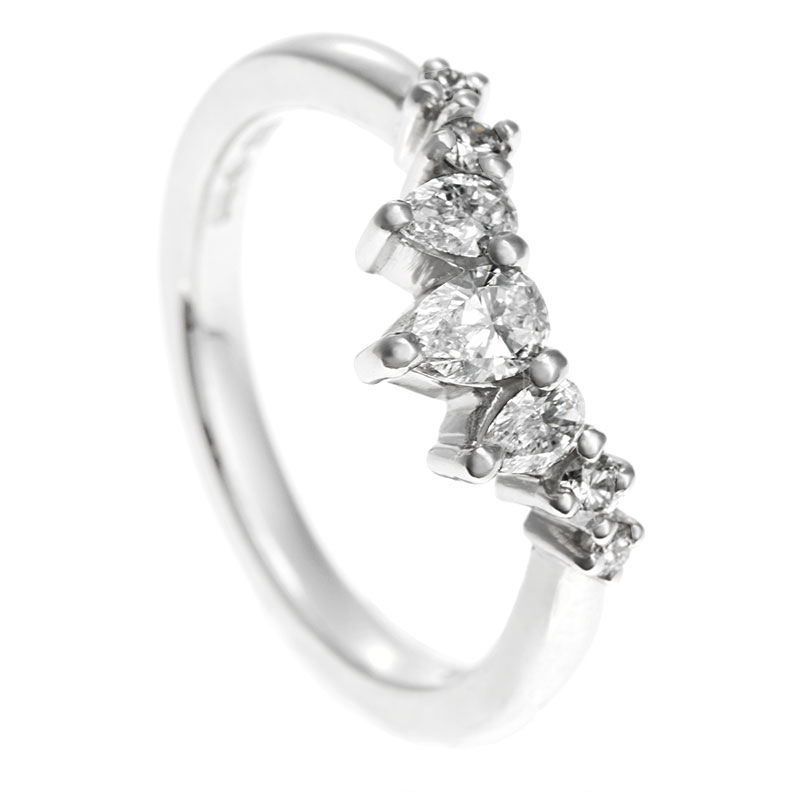 The second ring, also with a floral inspired design, is made in platinum and features larger pear and brilliant cut diamonds claw set in to the ring. I wanted to come up with designs that would offer interesting twists on solitaire engagement rings and prove that similar styles can be achievable for very different budgets. Considering different making techniques, setting styles, stone sizes and design ideas are all important factors in the process of creating a beautiful and unique ring just for you and your personal budget.  
A single solitaire engagement ring is the perfect base upon which to build a stacking set. If your engagement ring allows a straight ring next to sit alongside it then there is no need for shaped wedding or eternity rings which means you can go as simple or statement as you like. For example this eternity ring features two larger diamonds and when paired with a solitaire engagement ring creates a really striking look. https://www.hkjewellery.co.uk/ring-13105-noelias-diamond-and-fairtrade-gold-eternity-ring 
If you like the idea of straight wedding and eternity rings but your engagement ring doesn't allow for this, then sometimes the engagement ring can have an undercut filed out on the setting. However, it is important for the ring to be structurally sound once the work has been carried out, so it may not be an option in every instance.  It is best for this to be considered from the initial design stages of the engagement ring, so that an undercut can be implemented from the beginning.
Another great option is a jigsaw design whereby your wedding ring or eternity ring follows the contours of your engagement ring. In this example, pave set diamonds have been incorporated into the wedding ring to give a sparkly overall look https://www.hkjewellery.co.uk/ring-6228-18ct-white-gold-and-diamond-wedding-ring . Jigsaw designs are great if you don't like the idea of any gaps between your engagement and wedding ring.
A wishbone fitted ring can achieve a really dramatic look and create a unique set. In this example, wishbone shaped wedding and eternity rings envelope the engagement ring. https://www.hkjewellery.co.uk/ring-11722-fionas-platinum-and-diamond-fitted-eternity-ring .
https://www.hkjewellery.co.uk/ring-13118-9-carat-white-gold-and-diamond-wishbone-style-eternity-ring
The possibilities are endless when it comes to creating a striking ring set. It is always a great idea to consider each ring individually but also how they will fill together to create a set.  Your engagement ring could be a simple design but when you add a wedding and eternity ring it could take on a whole new look and feel.
If you are interested in looking at more wedding and eternity ring design ideas that would work with your engagement ring then please do contact us at one of our studios and a designer would love to help.