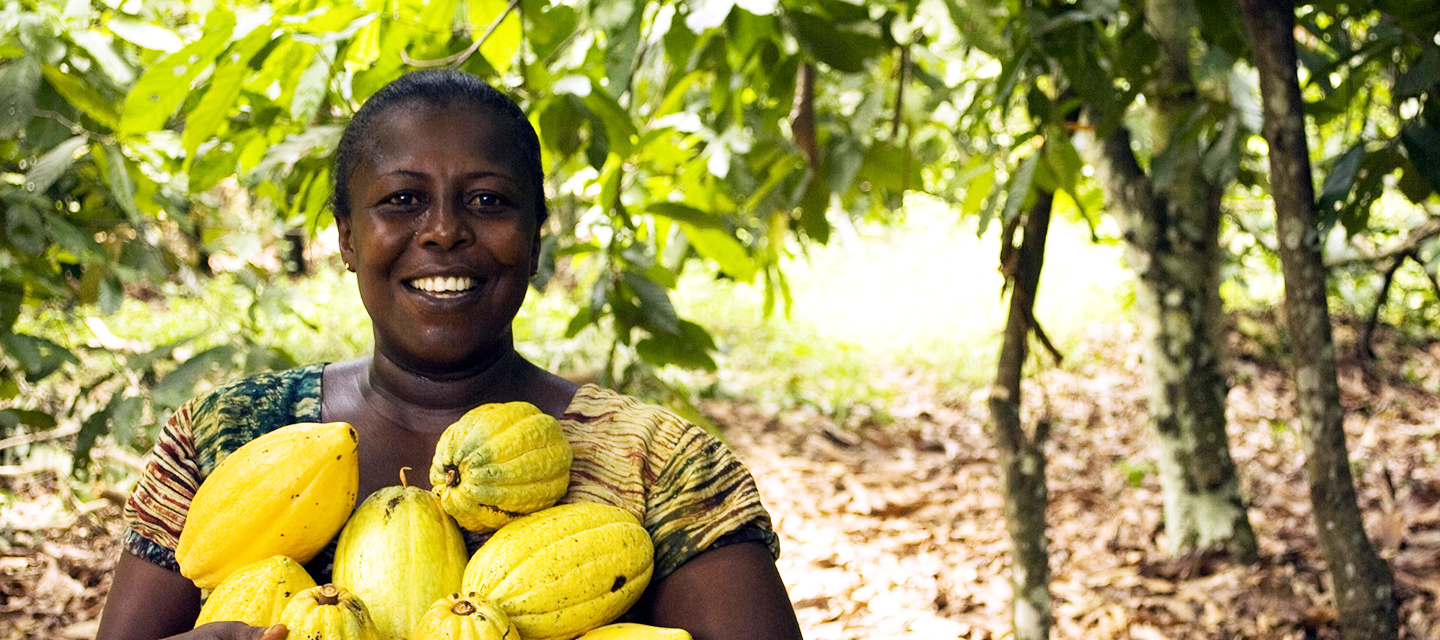 She Deserves a Living Income
Being at the forefront of ethics is really important to us at Harriet Kelsall Bespoke Jewellery and we support Fairtrade all year round, from the Fairtrade gold we use to craft our jewellery to the tea and coffee we sell in our Hertfordshire coffee shop. So it must come as no surprise when we say we love to get behind Fairtrade Fortnight!
This year Fairtrade Fortnight runs from 25th February to 10th March and celebrates the people who grow our food and mine our gold but also aims to raise awareness of the exploitation and unfair pair that they experience.
This year, Fairtrade's campaign focuses on cocoa and the need for cocoa farmers to be paid fairly for their work so that they are able to live a dignified life. The current situation in West Africa is frightening- £1.86 is the amount needed per day to achieve a living income but a cocoa farmer "gets by" on a mere 74p per day.
Reality is even worse for female farmers-harvesting and transporting the cocoa beans is in addition to looking after children, carrying water, collecting wood, cooking and cleaning. With fewer rights than men, female cocoa farmers in particular are in need of support from Fairtrade.
So with this in mind, this fortnight Fairtrade is encouraging us to share the #SheDeserves hash tag to highlight the wonderful women behind the chocolate we all enjoy. The hashtag highlights the things that a living income would mean for a cocoa farmer because, she deserves running water, she deserves a doctor, she deserves education. These things aren't luxuries, they're basic human rights and they're all things we take for granted.
We wanted to think of a way we could highlight Fairtrade gold during the fortnight too so we thought about West Africa where the cocoa beans are grown and the Adinkra symbols that adorn many of the carvings,  fabrics and prints there, each one conveying different beliefs and meanings.
We have designed and crafted a special pendant inspired by the Adinkra symbol, Harmony. The design was influenced by "Osram ne Nsoromma" which translates to "The Moon and the Star" and is symbolic of love, faithfulness and harmony. It is based on the proverb: "Kyekye pe aware." (The North Star has a deep love for marriage. She is always in the sky waiting for the return of the moon, her husband.) The pendant is created in Fairtrade 9 carat yellow gold and Fairtrade sterling silver and is currently on display in our Cambridge Studio & Shop.  
As women are at the heart of this year's campaign we are also teaming up with Loreto College, a girls school in St Albans. Students will be coming along to our Hertfordshire Jewellery Centre on Friday 8th March, which is also International Women's Day! They will experience a day in the life of a designer before creating their own unique design for a Fairtrade pendant. We can't wait to see their creations.