Hi
A really nice guy came into our Cambridge showroom today looking for an engagement ring for his girlfriend. He wasn't at all sure what he wanted, but ended up buying this beautiful princess cut diamond ring. Lucky girl!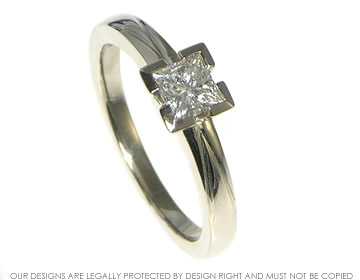 The princess cut is square or rectangular and the profile has four beveled sides. It is quite a new stone having been first cut in the 1960s but has gained in popularity in recent years and so is often viewed as a very contemporary stone. We have designed a lot of rings over the years around the princess cut and it is a particular favourite of mine. I am lucky enough to have a beautiful treated green princess cut diamond in my engagement ring.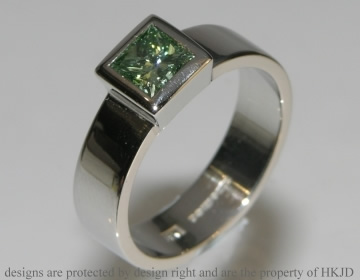 My ring has very straight edges and angles which compliment this type of cut, but that doesn't mean that this is the only way to design for a princess cut stone. Take a look at some of these, as you can see, they are not at all 'square'.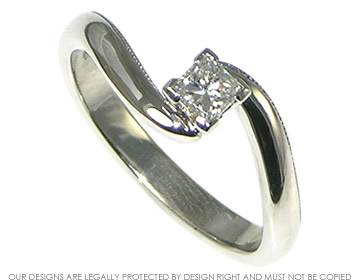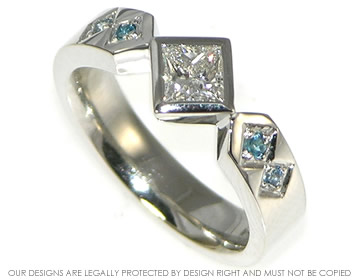 Before the princess cut diamond, square cuts of diamonds tended not to have multiple facets. By cutting in extra facets this creates additional sparkle similar to that achieved in the round brilliant cut. You can really see this extra sparkle in this ring, notice how we have opened up the setting in order to allow the maximum amount of light to the stone and create the most sparkle.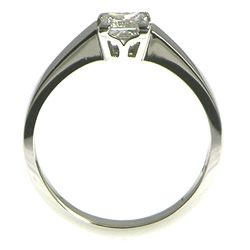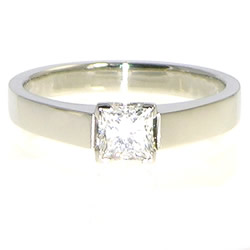 We've also used other princess cut stones and as you can see, the effect is just as gorgeous.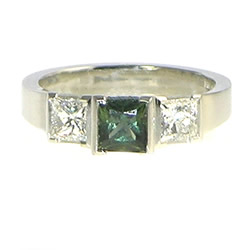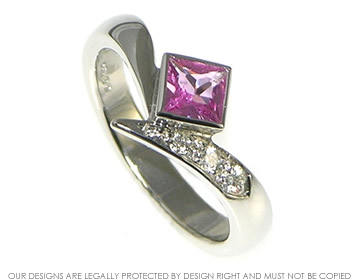 Ali