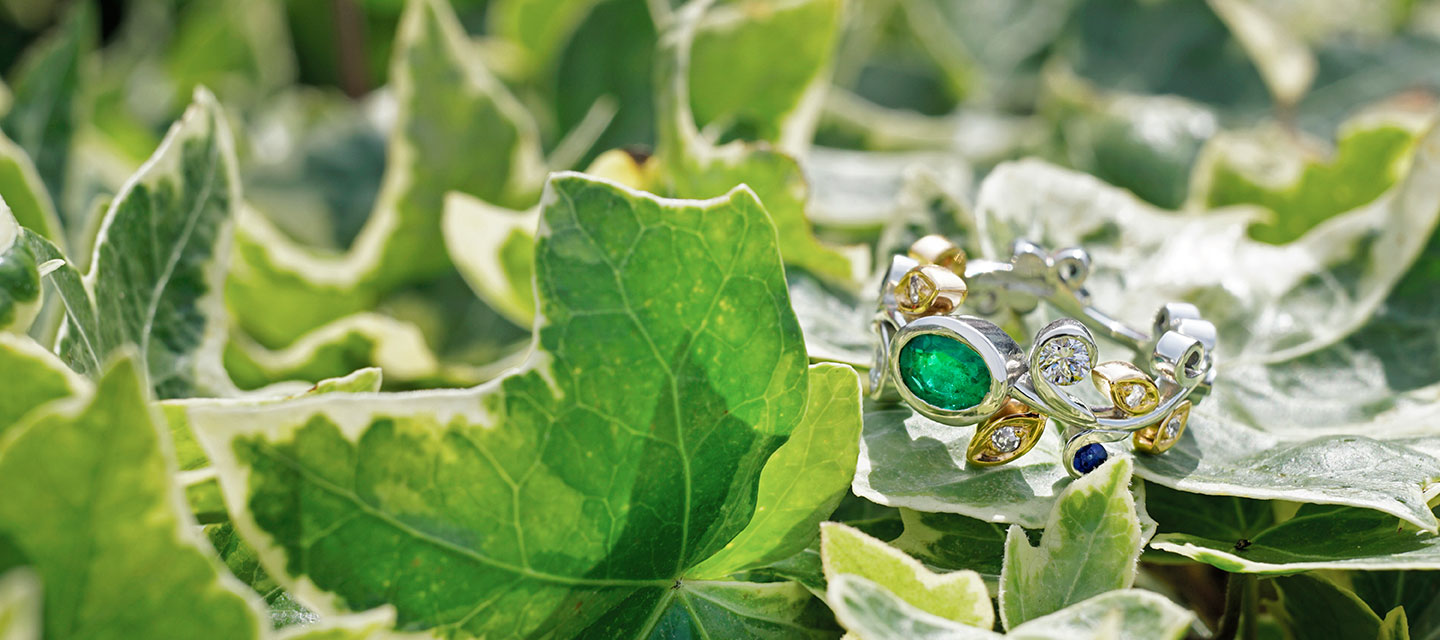 Little Changes for a Big Difference
One thing that has been on all of our minds during these lockdowns is nature and the environment. lso 
The weather was so beautiful last summer, we were always talking about the birdsong we could hear and just how clear the river here in Cambridge had become without the usual litter and traffic. Looking back, I think we were all trying to look through the horrors of the pandemic and the lockdown to see if we could learn something from out enforced behavioural changes. The David Attenborough documentary – A Life On Our Planet - released later that summer also moved us all greatly, including my daughter who persuaded us to commit to being vegetarian for 2 days of each week.
It occurred to me that we must remember how small actions like this can add up to a huge positive difference. So, we started running a little internal competition at Harriet Kelsall Bespoke Jewellery which is still going. We use an MS Teams collaborative whiteboard where everybody can write down the steps they're taking, big or small, to try to help make progress against the SDG's (the United Nations' Sustainable Development Goals). I have a look through these ideas and then once a quarter I pick a winner to receive a UN SDG logo pin and another little prize – like some reusable beeswax impregnated fabric from Beebee Wraps to use instead of cling-film.
Some of us are making sure that we fill the kettle a little less each time we boil it, some have switched to sustainable bamboo make-up removing cloths or much more eco-friendly dishwasher tablets, while some have been reading and trying to better understand white privilege. Others have been encouraging their young kids to turn the lights off more or committing to using charity shops to buy less new clothing. Somebody is even working out how they can go down to one car as a family instead of two! Looking at the little steps that we have been taking over the last few months has made me really proud that we are all trying to move things in a positive direction. Seeing all of the pledges written down in one place, we can't fail to see that between us we are really making a difference, with each idea hopefully inspiring others to do more too.
What small steps are you taking this month?