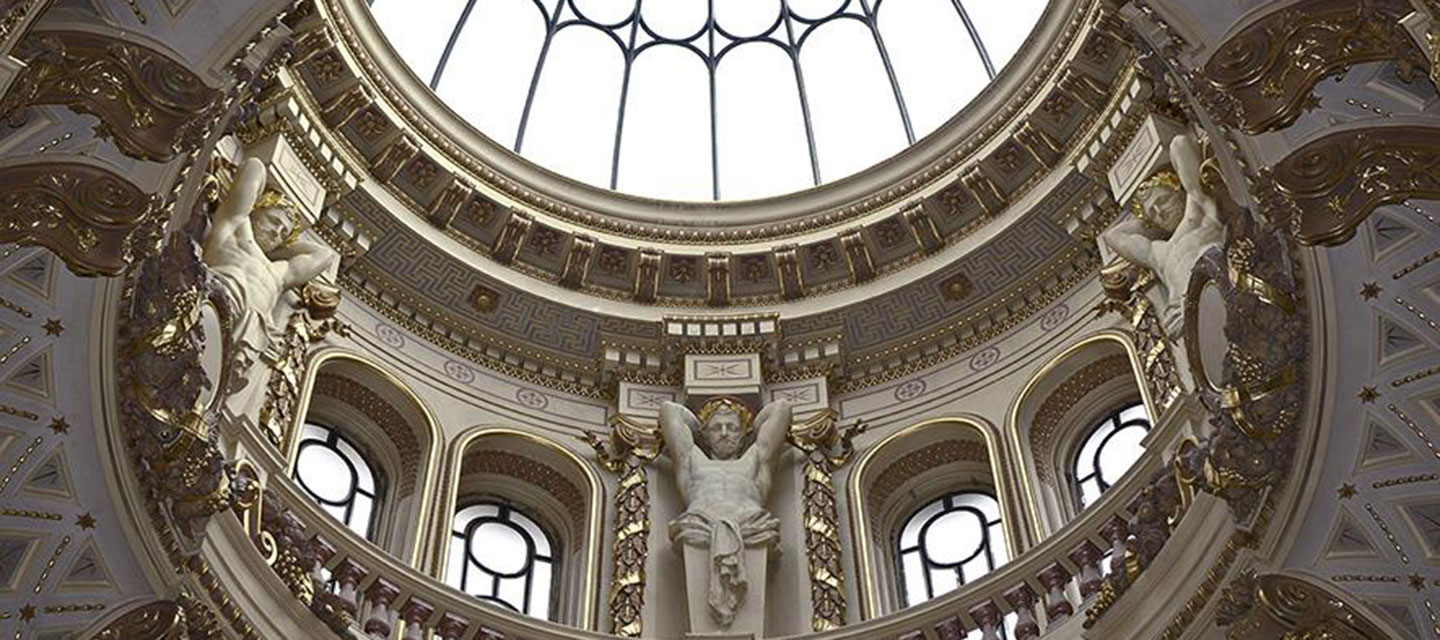 The Fitzwilliam Museum is one of the most iconic buildings in Cambridge and is home to over half a million artworks in its collection. If you're a regular visitor to Cambridge you may well have walked past The Fitzwilliam Museum countless times, yet if you stop and soak it in you'll get a sense of its spectacular enormity and grandeur thanks to its neo-classic façade and columns. If you're planning a trip to Cambridge then you really must add The Fitz to your itinerary-it's perfectly located on Trumpington Street, just a short walk from the River Cam, the central collages and of course lots of tempting shops.
Whilst we have always loved visiting the museum's brilliant exhibitions, there is one in particular that caught our eye- Designers & Jewellery 1850-1940: Jewellery & Metalwork from the Fitzwilliam Museum. The exhibition showcases 70 items of jewellery and metalwork, many on display for the first time and much of it previously undocumented.
The exhibition features "exquisitely designed and often hand-crafted jewellery and metalwork, dating from the late 19th and early 20th centuries" (www.fitzmuseum.cam.ac.uk), including jewellery from some of the finest jewellers/metalworkers of the time.
The window display at our Cambridge Studio & Shop is inspired by this exhibition at the Fitzwilliam Museum; it uses the theme "showcasing treasure" and features some of our own treasures which have been designed and crafted by our designers and goldsmiths. Displayed in the style of a Victorian museum, beautiful vintage style pieces are showcased under glass domes.  
A handmade platinum engagement ring is the centre piece of this display; the unique engagement ring is inspired by the iconic Art Deco style. The focal point of the design is a 0.72ct princess cut E VS1 diamond which is held in an all around setting and sits on an ornate platinum plate. The floral inspired plate features pretty millegrain detailing and has delicately curved edges which balance the clean cut lines of the princess cut diamond. An exhibition worthy piece!
If The Fitzwilliam Museum is on your list of places to visit in September then co-ordinate your visit with Harriet's book launch there on Saturday 22nd September and soak up the incredible artwork whilst hearing Harriet's story about starting a creative business.