Guest Blog - Fair and Funky Fairtrade Workshops
At fairandfunky we welcome any opportunity to empower people to take their own little steps to change the world, so when Harriet offered us a guest blog post we were thrilled to accept!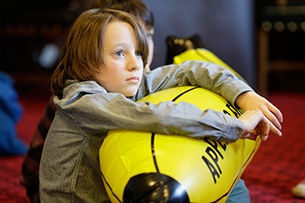 So, who is Fair and Funky?! fairandfunky is a community interest company based in Yorkshire, delivering creative and interactive workshops to schools and community groups on Fairtrade, recycling and the environment. We strongly believe that each and every one of us has the power to make a positive difference in the world: through the things we do, the clothes we wear, the places we shop and the way we act. We inspire and empower people to recognise their potential to change the world with their own individual steps.
Fairtrade is one of the ways in which each and every one of us can change the world and it is at the core of many of our workshops.  When you buy a Fairtrade product you are having a direct positive impact on the lives of the producers and their families. Teaching young people about the Fairtrade mark – developing an understanding about what it means and the difference it makes is very important. In our creative workshops using recycled materials students make their own Fairtrade mark and discover the green is the earth, the blue is the sea and sky, and the black is a person; standing tall. The Fairtrade mark shows that we are all connected, we all have our part to play in making the world a fair place.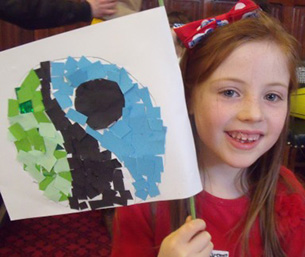 In 20 years the Fairtrade movement has achieved huge goals. It was a dangerous and challenging idea that worked. Fairtrade has transformed communities in the poorest parts of the world. From empowering women to creating democratic processes within the workplace; from training and education to producers becoming stakeholders within the supply chain. The affect of Fairtrade is enormous, yet, in essence, work has only just begun.
Step by step, little by little, Fairtrade has moved mountains, by taking risks, pushing barriers and challenging governments. Yet we are still faced with a mountain of injustice that needs to be addressed.  At fairandfunky we're determined to empower a generation of innovative, proactive, game changing individuals who will continue to fight for fairness. The world is now a much smaller place and as a new Fairtrade Generation of consumers we are more closely linked to producers. This 'Generation Fairtrade' needs to be given the tools to challenge supply chains and demand transparency.
And that's where we come in! Whether we're leading interactive workshops on Chocolate and Fairtrade or leading Go Banana role plays; whether we're hosting a Street Paper workshop or getting creative in recycling workshops with recycled Fairtrade packaging, we are empowering students to take their own little steps to change the world.
In fairandfunky workshops we don't give the answers. We challenge, we empower, we inspire. Students learn through role-play and workshops about supply chains and the people behind their shopping. We encourage students to think about the world around them and leave them asking questions:  Where is my food from? Who made my clothes? Where is my bag from? How much should it cost? Is it Fair?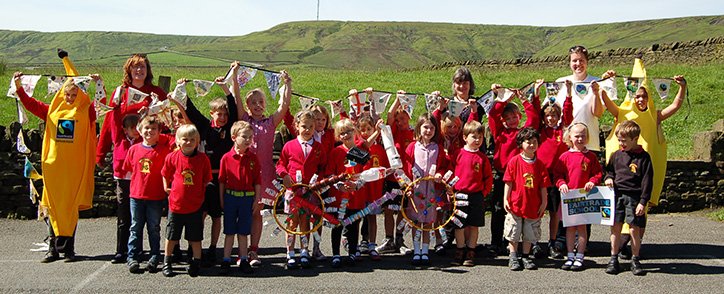 20 years ago you could buy 3 Fairtrade products. You could have a cup of Fairtrade tea, or coffee. And you could have a  bar of chocolate. Today you can choose from 4,500 products: from Fairtrade Gold at Harriet Kelsall Bespoke Jewellery a fairandfunky Fairtrade bag. Your choice can change the world.