Flawless natural blue diamond for sale
I have a real 'thing' about coloured diamonds, so I was really excited to hear that Sotheby's are currently showing off a stunning diamond that will be going on sale next month - an exceptionally rare, flawless 7.03ct fancy vivid blue. You can read more about the stone in this Times article.
If you're interested in having something similar for yourself (my Mum always wanted a blue diamond since that stunning collection that was exhibited at the Millennium Dome) do remember that heat treated blue diamonds are also available; you get that fabulous colour and sparkle, but because the stones have been heat treated they're rather more affordable! We have made a few engagement rings with blue diamonds, more recently using them as small side stones to add a little splash of colour like in these rings: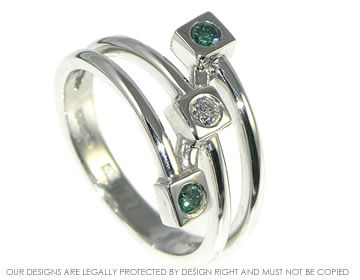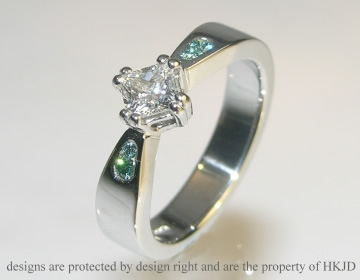 They come in lots of other colours too!
Alternatively, if you want to just see more coloured diamonds then do remember The Vault at the Natural History Museum if you're ever in London. It's a permanent and free exhibition of every colour of diamond under the sun! You can read Hattie's original blog on The Vault.
Hurrah for bright sparkly things!
Alice