Coloured Diamonds at the Natural History Museum
Hi All
As a bespoke jewellery design company we are very passionate in sourcing an array of beautiful and unusual gemstones from across the world. In particular, coloured gemstones have taken a great interest to me recently and examples of these can be seen in our ready to wear collection and also on our past commission pages.
Taking a particular interest in the beautiful nature of coloured diamonds reminded me that I haven't shared with you themwonderful experience I had when visiting the Natural History Museum permanent gem stone gallery the 'vault'
So let's talk about my most favourite gemstone of all time, Diamonds. I love sparkle as I'm sure many of you girls out there can agree. So where better to start than to take you through the most outstanding Aurora collection seen within this permanent gallery. The Aurora collection shows 267.45cts of exceptionally rare stones with a variety of 12 colours shown ranging from the beautiful vibrant reds to the vibrant blues and greens.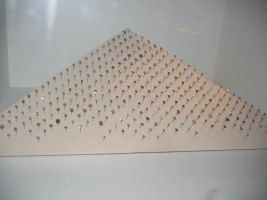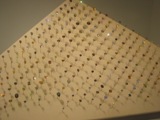 This particular diamond collection was given it's name after the Auaura Borralies which is the beautiful light which illuminates the night sky over the over the northern hemisphere.
Natural coloured diamonds are one of the most valued gemstones of all time and it has taken over 25 years to bring the collection together. These diamonds are so rare for more than one reason, not only are they seen here in a huge variety of colours but the most spectacular quality these diamonds show, is that under an ultra violet light they irradiate different colours to the ones seen in natural light. As well as these stunning individual unique gemstones coming together in one place it's said to been seen as a wonderful piece of art work in which we can all value its individual beauty for many years to come.
Natural coloured diamonds are so rare that only 1 in 10,000 gem quality diamonds will be found as a colour. These coloured diamonds are found due to the different deposits or traces of a mixture of substances found deep in the ground alongside these wonderful gems. For example, where clear diamonds are made of carbon when they occur the coloured diamonds will react with the deposits surrounding them, for example a yellow diamond will have the presence of Nitrogen and green diamonds will occur from damage radiation has caused to this throughout thousands of years.
Due to the rarity of natural coloured diamonds, it is clearly evident that this is reflected within their cost. Due to this, a new technique has been discovered where heat and pressure treatment is applied to a diamond to create a wonderful spectrum of colours. This process is applied to the stone which would have naturally occurred underground over thousands of years if the diamonds had been left in its original environment. This process is becoming increasingly popular within the jewellery industry as these are a lot less costly and are becoming widely available.
I have always had a particular passion for diamonds, however, after seeing this breathtaking collection it's certainly broadened my mind on the possibilities of combining such wonderful coloured gemstone in so many jewellery designs. I also wanted to share with you a few heat and pressure treated coloured diamond rings that we have recently made which can be seen in our collections here at our Hertfordshire or our Cambridge studio.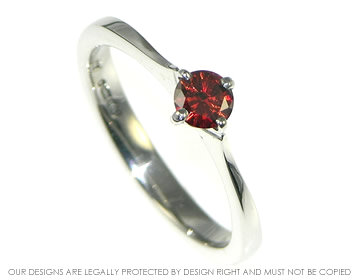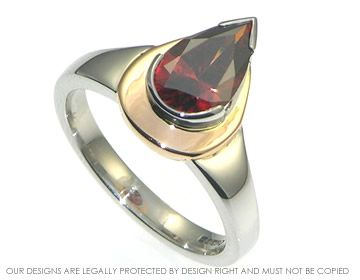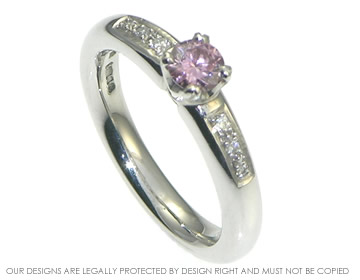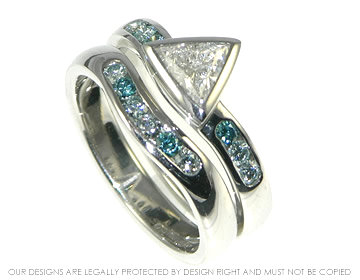 So this is an overview on the wonderful historical diamonds our world has founded and the history in which it has created. This trip to the natural history museum is a great day out, alongside this is the wonderful jewellery gallery also found at the V+A museum, which is located not far from the natural history museum and will show you a wide variety of stunning jewellery from through out the ages too. This is another gallery that I visited at the time so which I would love to share with you another time.
So watch this space and I will introduce you to some more of the wonderful treasures our world has to offer!
Kerrie