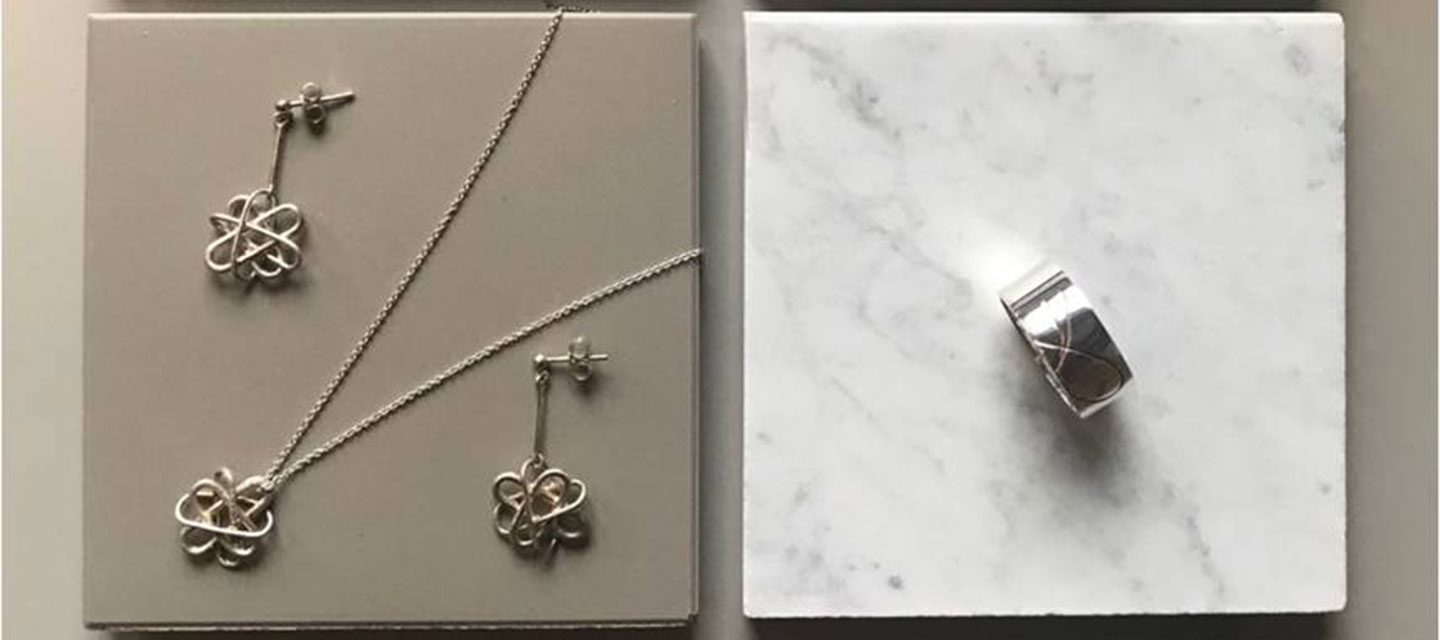 Boxing Day Sale Highlights
In this blog we have put together our top picks from our upcoming Boxing Day sale- each piece of beautiful jewellery has been designed by one of our designers and handmade or hand finished by our team of expert goldsmiths.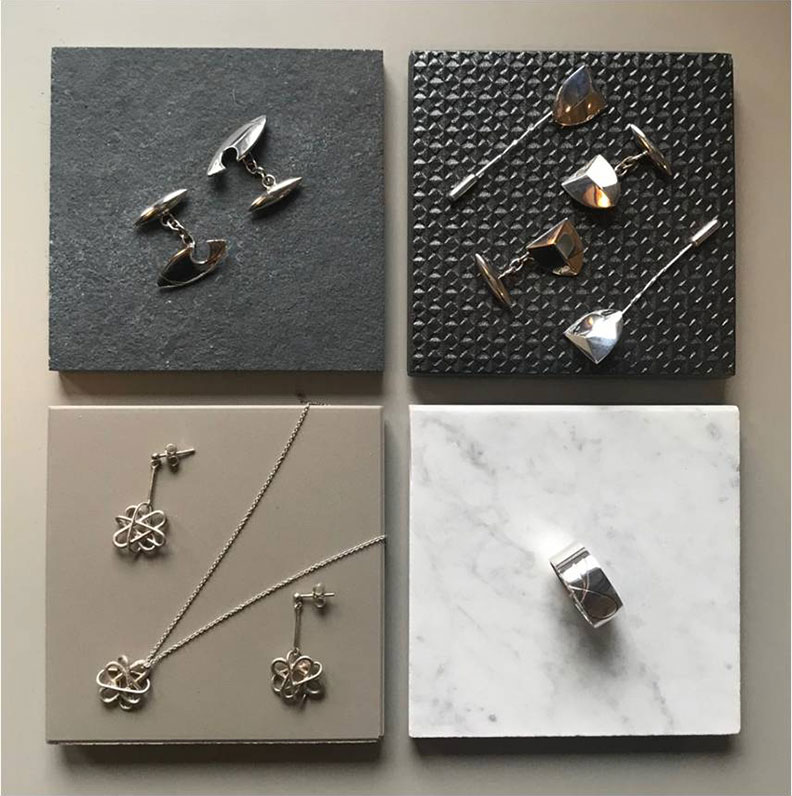 My first top pick is the atom inspired pendant and stud or drop earrings which are the perfect go-to for a 'geek chic' look. The design is inspired by an atom structure and is an abstract take on the electrons flowing around a non visible nucleus. The pendant and earrings are crafted in Fairtrade sterling silver. The metal has been hand finished with a sparkly pin end finish- great for dressing up an everyday look or the perfect finishing touch to an evening outfit. If science isn't quite your thing, the design is open to interpretation and can simply be enjoyed as a flowing abstract piece.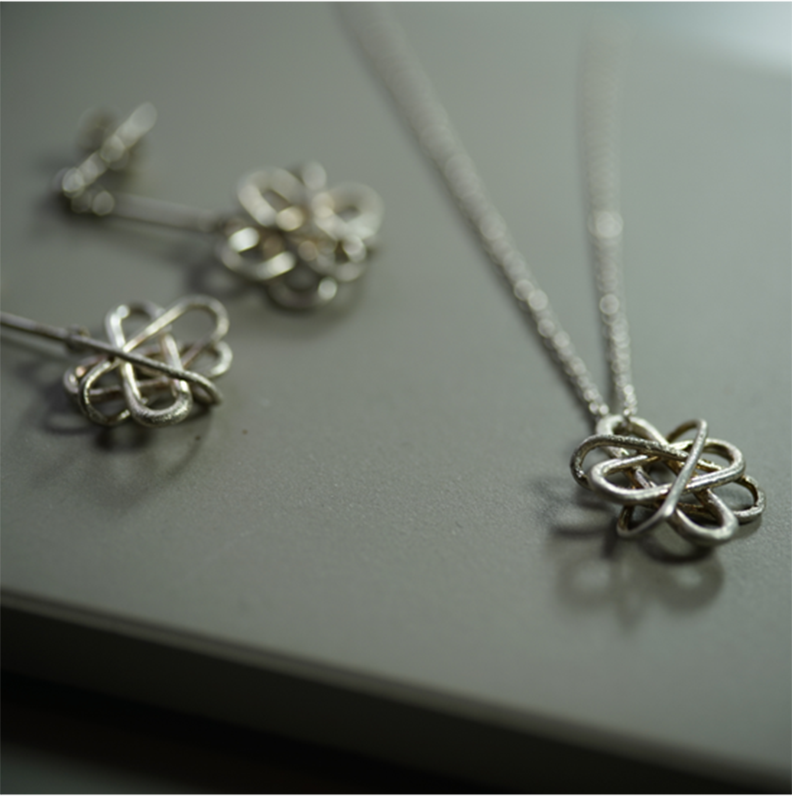 My showstopper picks include this one-off ruby matrix pendant, and striking sapphire matrix ring. Both are handmade in sterling silver and feature a clean and modern all around setting-perfect statement pieces to add some drama to New Year festivities.
From cuff links to tie pins and tie slides, there are some great offers in our men's collection too...
Inspired by the shape of the Cambridge college crest, these cuff links are made from sterling silver and feature bullet fastenings.  They are an ideal accompaniment to a crisp white shirt for any black tie event. The matching tie pin and tie slide will also be in the sale so that you can complete the look.  These pieces are hand finished in sterling silver with a polished finish.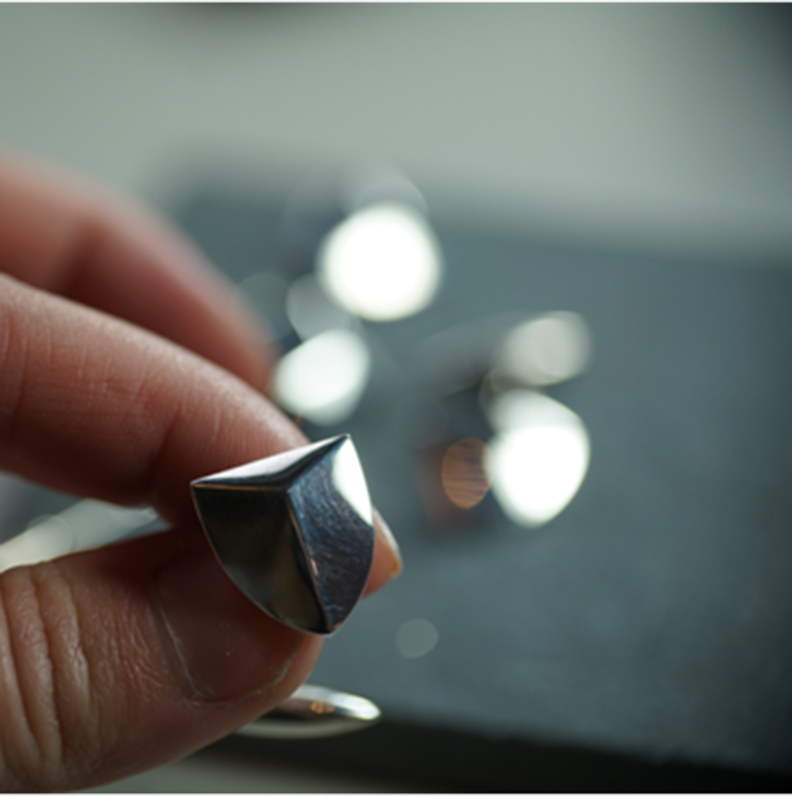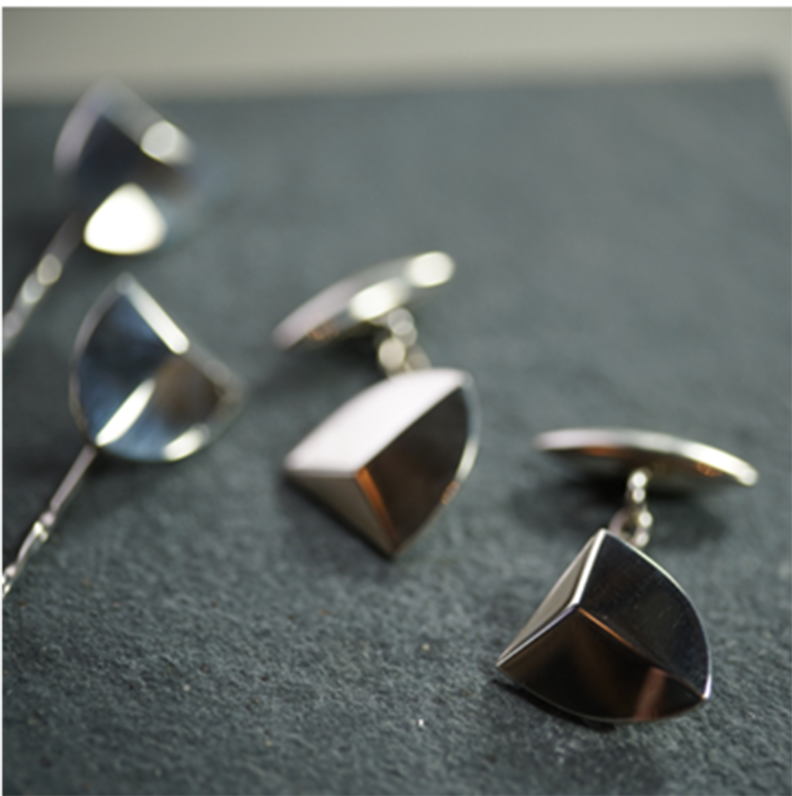 Inspired by a surfboard these cuff links offer a beautiful abstract take on a surfboard shape with stylish cut out detail and line engraving. If your style is a little more quirky and you like a smart look with a twist then these surfboard inspired cuff links will certainly make waves in your wardrobe. These beautiful cuff links are hand finished in sterling silver.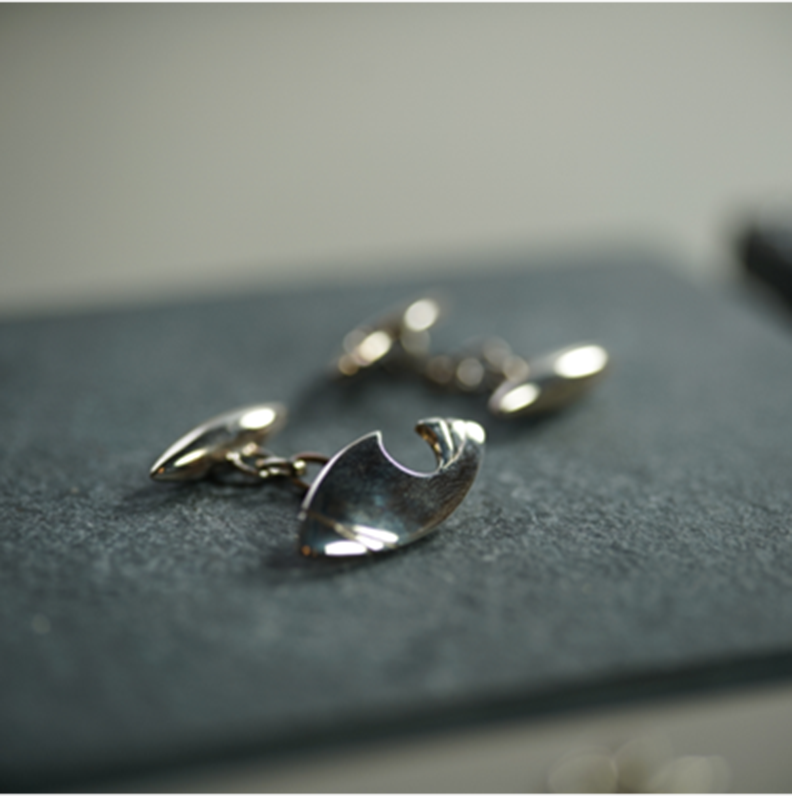 To match the cuff links there is also the surfing inspired ring, it is made in sterling silver, featuring crisp line engraving. Although surfing is at the root of the inspiration, the design is about the movement of the waves so just the like the atom design, its open to interpretation. The engraved lines mimic the line taken by surfboard as the surf rides the wave. This ring is made in sterling silver with a high shine polished finish.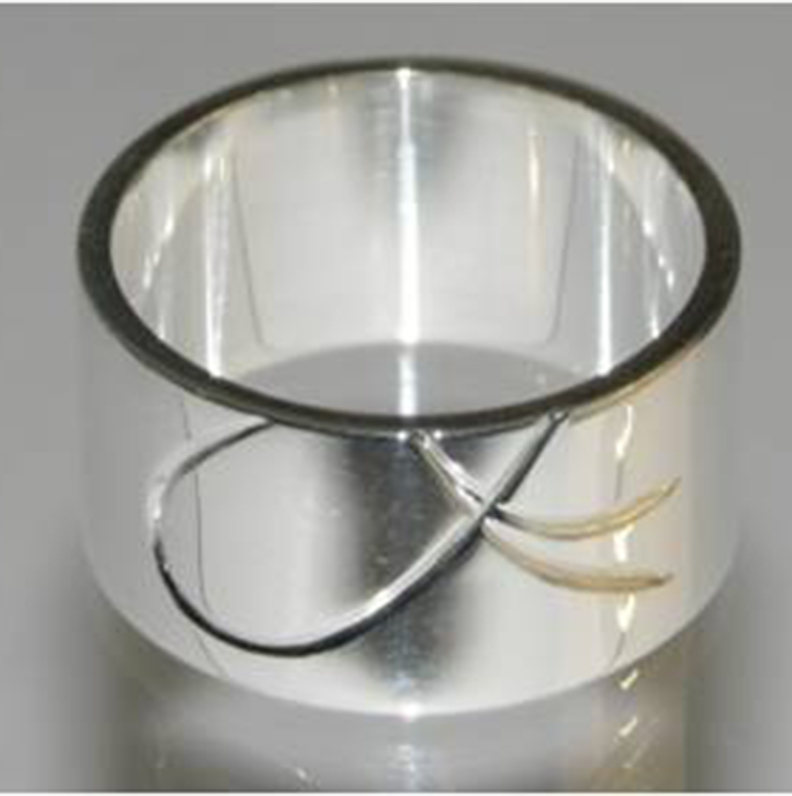 These are just the highlights but there are lots of other beautiful pieces of jewellery that will go in to our Boxing Day sale. So get cosy on Boxing Day and shop the collection from the comfort of your own home.