Consultation
CONSULTATIONS Online or in our studios
We may be involved in a very traditional craft, but we combine it with the latest technologies. When you're busy planning for a wedding we know that time is at a premium. Our designers are equally as comfortable designing with you over the internet as they are over the phone or in person. Our 'all in one' website, project management and resources IT system is one of the most sophisticated in the jewellery world, allowing for seamless transitions from the moment you first click on our site to the minute you receive your wedding ring.
However cutting edge our technology may be, the one thing we do know from experience, is that it's good to talk. So if you can find the time to arrange a phone or online consultation, it gives us an immediate connection with you, making it easier to know how we might be able to best help.
Finally, if we're lucky enough to be able to welcome you to our award–winning Hertfordshire Jewellery Centre, our Cambridge Studio & Shop or our Primrose Hill Studio & Shop, you'll be greeted with genuine warmth by designers and craftsmen who love what they do.
So what's left to do now?
Next: Making your ring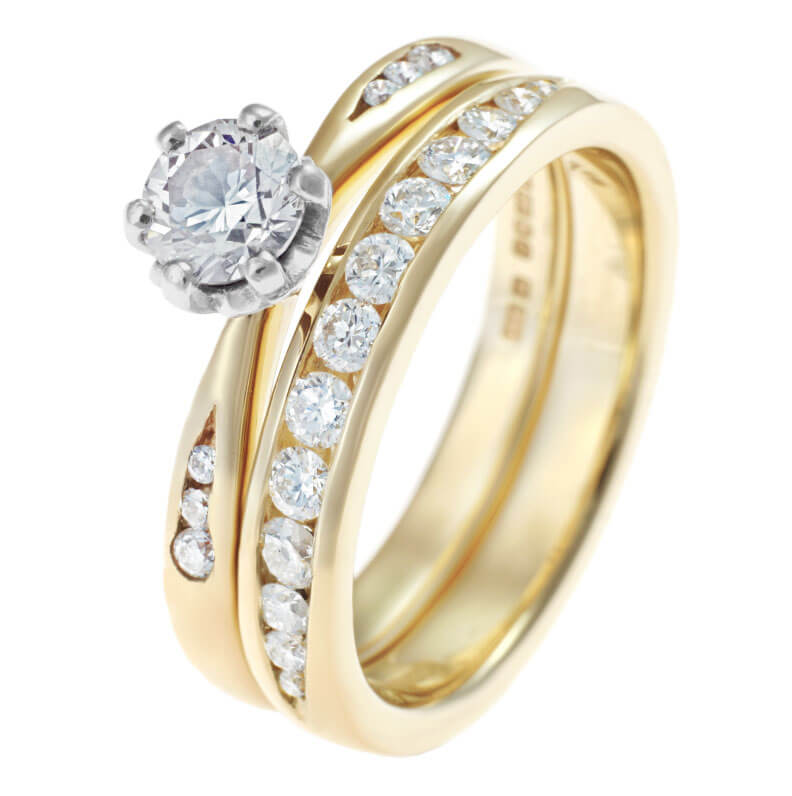 Thank you very much for everything..... They are absolutely beautiful and Chris was amazed at just how much they were like the drawing!

Amy