and finally
The Finished Piece and Beyond
When you're ready to receive your wedding bands, we've made sure that they're packaged with as much care as went into the making of them. You'll find our extraordinary bamboo gift box – an object of desire in its own right – with its quirky sliding lid, perfect for a surprise reveal. Inside, your rings will either be nestled on a high quality velvet cushion, or wrapped in one or more protective silk-lined velvet keepsake pouches, perfect for the best man to slip into his pocket for safe-keeping before the ceremony.
All of our packaging is sustainable or recycled, and is designed to be re-used – for jewellery or for other purposes. In China for example, the boxes we have adapted as jewellery boxes are actually salt cellars – an interesting twist given that salt was once said to be as valuable as gold...
Once you're happy with your rings, you might want to turn your attention to the collections of bridal jewellery that we offer. A bespoke pendant for the bride to match the style and colour of her dress? Customisable cufflinks for the groom or best man engraved with the wedding date? Traditional ivory or contemporary pearls in many colours to complement the bridesmaids dresses? Or an elegant gift for your mother in law to be? This can all be easily found either on our website or in our showrooms, solving all your bridal jewellery and wedding gift requirements in one place at one time.
Just one request from us – please keep us in touch with how the story unfolds? We'd love to see a photo of the big day. As the years move on, we'll be here to help you design the perfect eternity ring to go with your wedding ring, or the necklace to celebrate the birth months of each of your children! We'll be here for your parents' golden and diamond wedding anniversaries and your new baby niece's christening present. When times and fashions change, we'll know enough about your personality that we can help you put your character into redesigning some of the older or inherited jewellery pieces that might not be quite 'you'. All this, from one simple 'I do'.
Start your design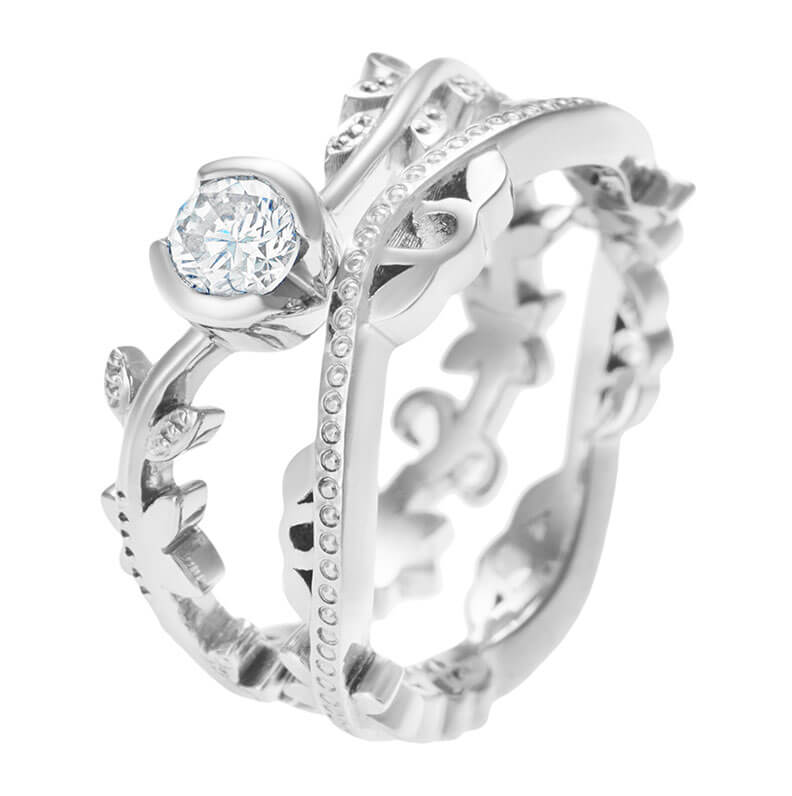 We just wanted to write and thank you for our beautiful rings. We will cherish them all our lives, and they look so beautiful.

Rachel and Phil