For the Family
A piece of jewellery is rarely without emotion or sentiment attached to it. Many of us have pieces in our jewellery box associated with special memories or even loved ones. There's no way we would ever consider disposing of these pieces, but neither are they necessarily in fashion or to taste. So why not think of redesigning them? It makes absolute sense to use the precious metals and gemstones to recreate a piece imbued with all the sentiment of the original but in your unique style.
Equally you may be holding a valuable piece which you would like your children or grandchildren to share in and take on into the future. Reworking your jewellery makes this possible.
We know that working with sentimental pieces can be a sensitive process. Our designers are highly experienced in helping you with the process of transition from the past to the present and on into the future. The craftsmanship and expertise required to enhance an original piece, retaining its essence while introducing modernity, are skills which can be developed only over time.
Next: Cost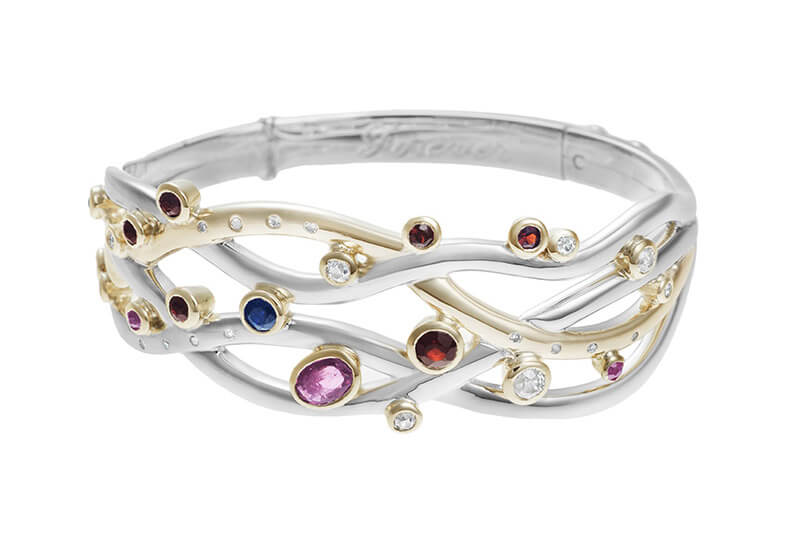 I shall look forward to wearing this every day and can assure you it is already a very treasured part of our family history.

Nicola and Kevin