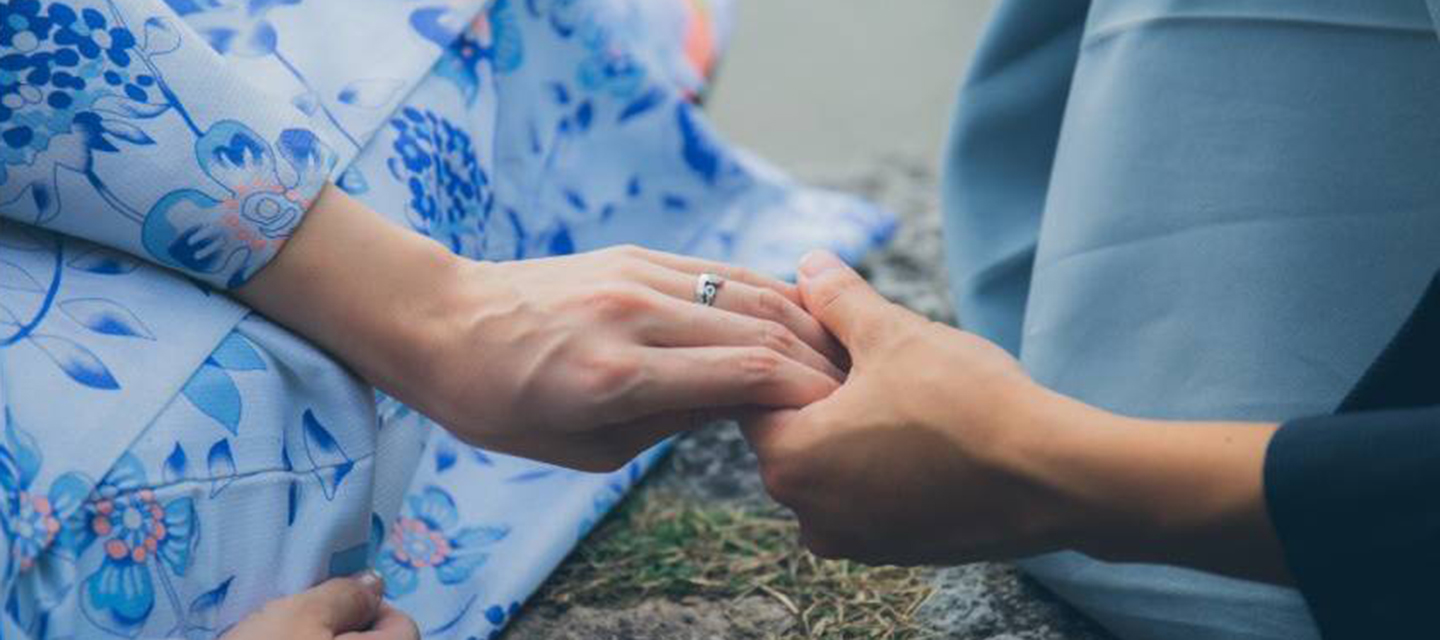 Bespoke Aviation Inspired Engagement and Wedding Rings
I recently had the pleasure of working with an airline pilot, Kenneth, who contacted us from Hong Kong. We spoke a few times via our online video/sketch platform about how he wanted to surprise his partner with an engagement ring inspired by aviation. By talking online I was able to gather enough information to create a design idea which Kenneth really liked. The design captures the streamlined shapes associated with the motion of an aircraft, with the tip of the pear cut diamond symbolising the nose of the plane. Engraving on the band is inspired by the crisp and contemporary brushed wing symbol associated with the airline he works for.
We moved on to drawing the design as full colour presentation sketches for Kenneth to use as part of our proposal in a box service. Kenneth was due to pilot a flight to London so he timed this with collecting the sketches from our studio. Whilst he was here he also chose the perfect central pear cut diamond which he was going to use to propose to Vivian along with the presentation sketches.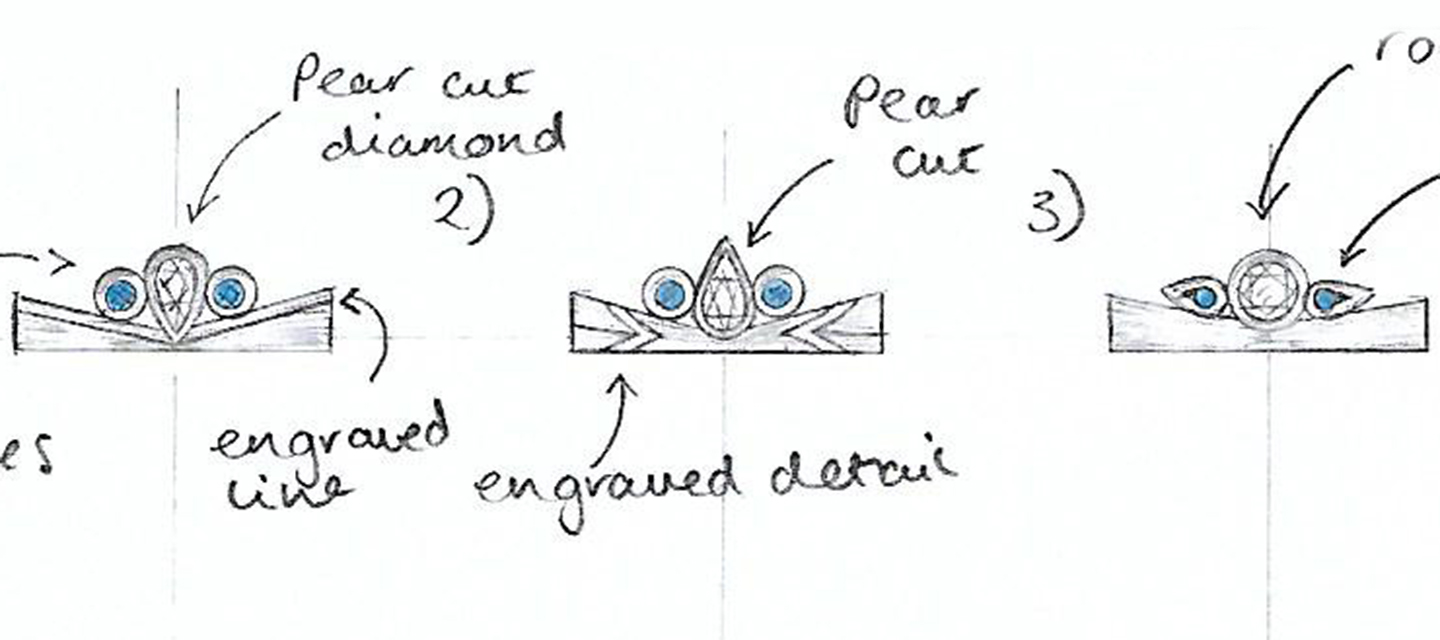 The proposal went really well and Vivian loved the unusual design! The couple then visited us at the studio to drop off the diamond and confirm the design and we took the opportunity to design matching wedding rings for both Vivian and Kenneth at the same time. The resulting three rings made a really beautiful set and when they were ready we sent them to Hong Kong in time for the couple's engagement photo shoot in Japan. Kenneth sent the photos for us to see and said "The rings look gorgeous and we love it! Thank you for the design".