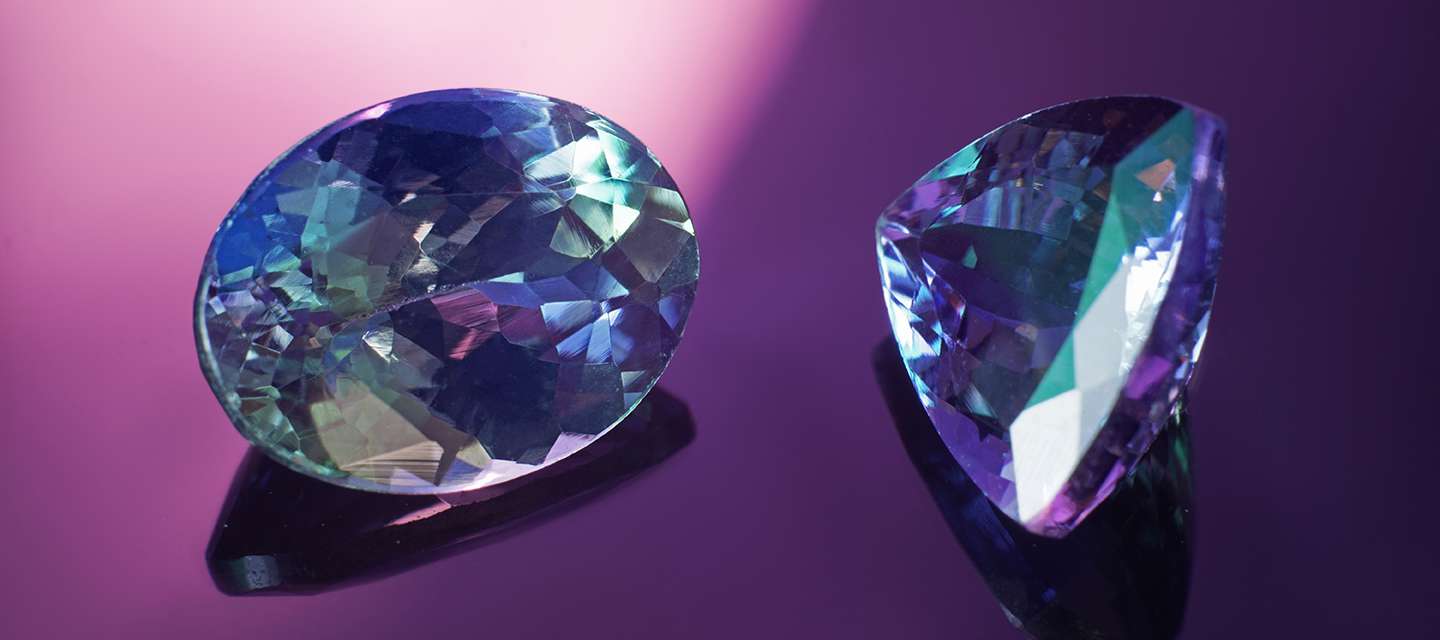 Tanzanites in Engagement Rings
If you're looking for an engagement ring with a lovely blue stone and don't want to go for the usual blue sapphire then Tanzanite's could be the answer. Tanzanite's are beautiful stones with such lovely blue/purple tones in them. They tend to be quite rare as tanzanite's only come from Tanzanire where they are mined near Mt Kilimanjaro. Because these rich coloured gemstones only come from one location in the entire world the amount that is yet to be mined is thought only to last for a certain amount of time, maybe around 20 years or so. They have a hardness of 6.5 – 7 on the Mohs scale of hardness whereas sapphires have a hardness of 9 making them harder than a tanzanite. As tanzanite's are softer than sapphires it may be wise to think about how that beautiful stone that you've chosen will be secured in your lovely new ring. There are a number of different settings; claw, all around, end only, open tip and tension set to name a few. For a tanzanite, a more secure setting may be wise to try and minimise the wear and tear on the stone. The ring in the picture has a simple corner set stone which still gives some open edges so more of the stone is visible.
There are a few cuts that are most popular for tanzanite's, these are: brilliant (round), oval and trillion, the ring in the picture boasts a beautiful very unusual baguette cut stone which produces a lovely pure blue colour. These cuts show of the intense vibrant colour of the stone perfectly and create a stunning effect. The rich blue/purple colour comes from being heat treated to get rid of any impurities in the stone. The colour is also intensified by the skill of the stone cutter who cuts the raw material (usually a red/brown colour), they will study the uncut stone in great detail to find where is best to cut to produce the richest colour. One other reason for tanzanite's growing in popularity is the fact that the stone can appear different colours from different angles, sometimes a tanzanite can look blue, bronze, violet, grey or purple.
To show off the purity of the blue/purple colour of the tanzanite, diamonds or clear stones such as white sapphires can be used to enhance the beauty of the blue/purple in the stone.
As Tanzanite has increased dramatically in popularity it is now considered to be one of the birthstones for December.
If you are thinking about a tanzanite engagement ring or any dress ring for that matter then one of our designers will be able to advise you on what is best for your circumstances for example the setting could depend on what type of job the wearer has; if it is a physical or outdoors occupation it may be better to go for the most secure of setting such as the all round/rub over.