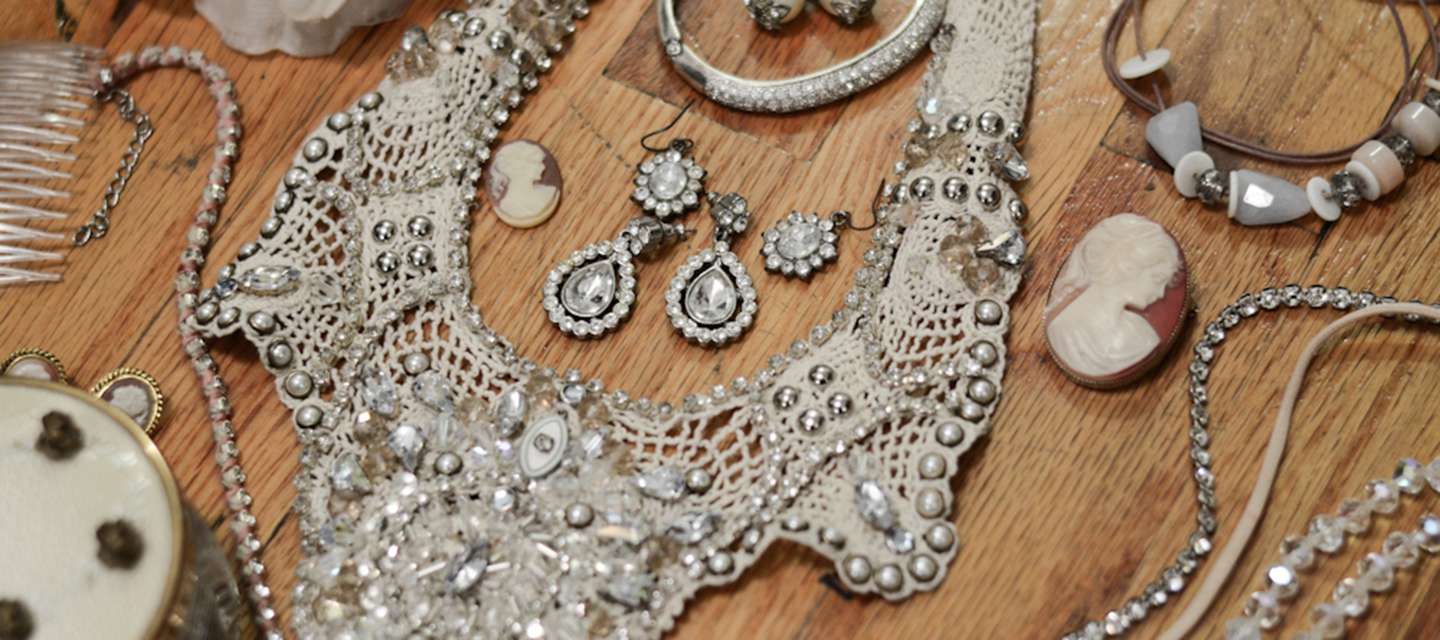 Here at Harriet Kelsall Bespoke Jewellery we are conscious of our jewellery being ethical, and as a designer I find the idea of recycling very interesting, especially when you can capture the essence of the original item in its new, redesigned form. This unusual engagement ring is now part of our 'ready to wear' collection of bespoke handmade engagement rings, and is a prime example of recycling jewellery.
This beautifully sweet engagement ring has a band which is 2mm wide and has a D-shaped profile which echoes the flowing shapes of the overlaid detail; it has been made from recycled 18ct white gold from our stock metal creating a simple and classic look. The delicate leaf shaped overlays evoke a sense of subtle femininity and give a floral feel to the relatively simple form of the rest of the ring. These leafy sections, as well as the diamonds that are set in to them, have been recycled from an antique pendant; these four pieces were selected from the many parts of the diamond pendant and, rather than melting down the metal and changing the piece completely, I chose to revive the character of the original pendant by keeping them in the same form, but changing the layout and context.
The original pendant was bought at auction by Harriet with the view of recycling and reusing it to create new jewellery; the larger diamonds were unset ready to be used in new pieces, such as earrings, pendants and, of course, engagement rings.
The organic layout of the clustering "leaves" link back to the design of the pendant, so as the ring incorporates the elements of the previously loved pendant and gives it a new lease of life while still resembling its past form.
I feel it is important to "pay homage" to the original item and explore the design aspects that have been much loved in their previous life when it is possible to do so, and this pendant shows how this can be done.
The "leaves" are also made of 18ct white gold, and the whole ring has a polished and rhodium plated finish which gives it a bright white appearance and enhances the subtle sparkle of the little diamonds, finishing it off perfectly.
For more information on ethical jewellery, including recycling stones/metals and Fairtrade options, you can read up on our views and how we try to achieve creating jewellery in an ethical way