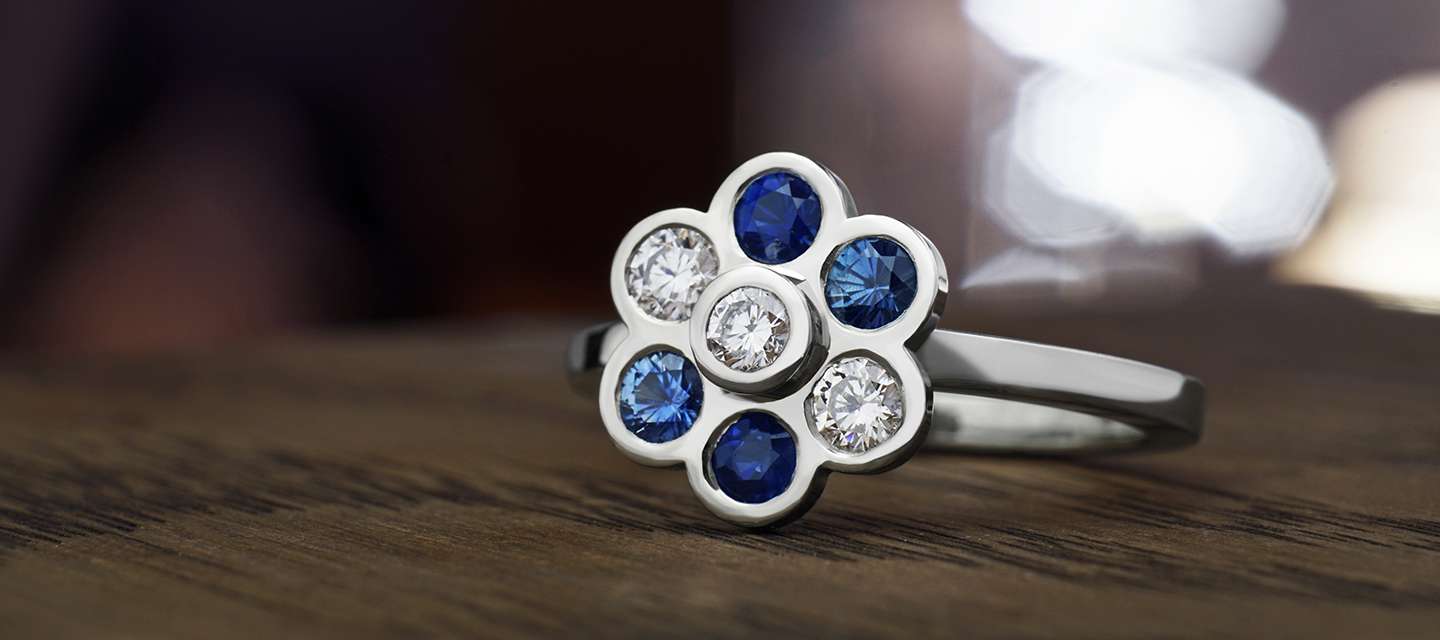 Since working at Harriet Kelsall Bespoke Jewellery I have learnt lots about different gemstone engagement rings; but what has captured my interest the most is discovering that there are so many different colour changing and multi-coloured gemstones! I love the sparkle of a white diamond, but there is something amazing about stones that change from a vibrant blue-green to a red-brown in different lights like alexandrite, or simply display different colour combinations in one stone like watermelon tourmaline.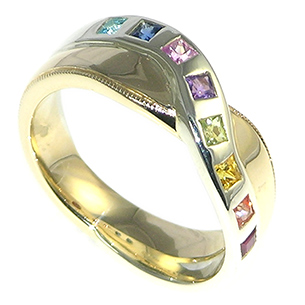 Alexandrite comes from the chrysoberyl gemstone family, and was named after Tsar Alexander II after it was discovered in Russia, back in 1831. Since then alexandrite has also been found in Brazil, Sri Lanka and south Tanzania, where a remarkable 14ct stone was found! A fine example of an alexandrite will appear a vivid blue-green in natural daylight, and change to a soft red-brown in incandescent light due to its amazing optical characteristics. Alexandrite is a beautiful stone, and its colour changing abilities can range from 5% to 95%; so it come as no surprise that a fine example of a large colour changing alexandrite can rival the price of a fine ruby, sapphire or emerald!
As well as coming in all colours of the rainbow, you can also find colour changing sapphires. They can simply display different shades, or some can even change colour in different lights.
Sapphires which changes from a fine blue to a deep purple. Some green sapphires also consist of two colours; fine bands of blue and yellow can be seen under a microscope, which blend together to create the lime to olive green of the sapphire when looked at with the naked eye!
Tanzanite too can sometimes display slight colour changes in different lights. In daylight a particularly fine tanzanite will appear a sapphire blue, whilst under artificial light it can look an intense violet. Tanzanite's also often have flashes of different colours within them; ranging from green, red and grey, producing a truly beautiful stone to admire.
Tourmalines can have a very subtle colour variation, showing off different shades and tones throughout the stone; however other tourmalines can display extreme colour zoning, changing from a bright pink to a vibrant green like that of the watermelon tourmaline. Watermelon tourmalines have been found in South Africa, East Africa and Brazil, and are specially cut to show off changing colours, commonly in baguette or octagon cuts. We currently have a beautiful example in the Cambridge studio, just waiting to be made into a beautiful one-off piece!
I love colour changing gemstones, I think they are great and truly stunning to look at. And another thing to keep in mind… they are very useful if you can't decide what colour gemstone you'd rather have. Blue or purple? Or green or pink? Why not have both?! They definitely are a very helpful option to make the decision a bit easier!