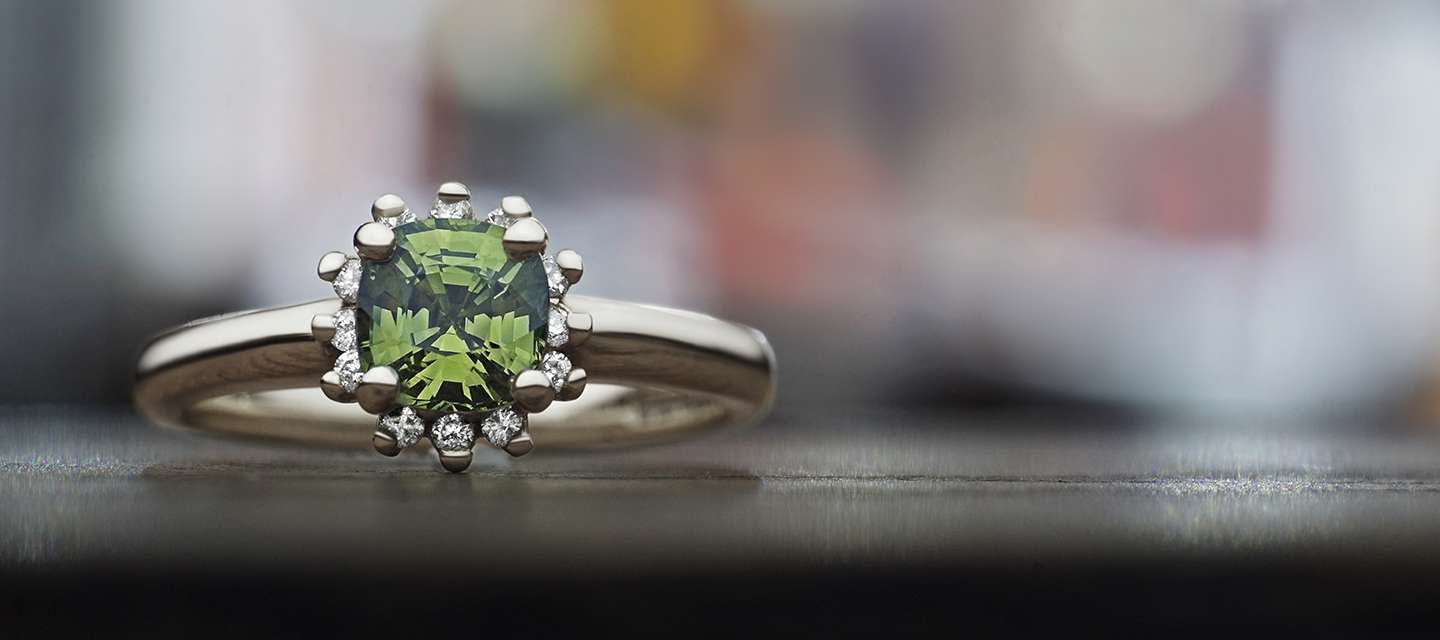 This design was intended to be a modern engagement ring based on q classic cluster ring so I have bunched together these three cup shaped settings to create a dramatic cluster design. The three stones are each held in an individual cup shaped setting and have been carefully all around set to ensure maximum protection. The smooth rounded lines are continued with the delicate halo band, measuring 2mm in width and depth. The delicate scale of the band means the cluster has maximum impact when worn while keeping the design understated enough for everyday wear.
Harriet handpicked the stones for this ring and has selected; one 4.55mm (0.35ct), brilliant cut, V Si diamond, one 6.2mm (0.89ct), brilliant cut, teal tourmaline and one 4mm (0.22ct), brilliant cut, sea foam tourmaline. The colour and size graduation work really nicely together and I think make the ring even more unique.
Tourmalines are said to give you success, confidence and good fortune. There is some really interesting information on our website about the different colours that tourmaline is available in, so if you're not a teal colour person why not experiment having your own version made in juicy plums and pinks!
The versatility of this design, from an inspirational point of view is never ending and I think the simple three-way cluster formation could be designed to hold any shape or cut of gem. The stones could all be the same size or all the same colour. The stones could even be different shapes and cuts muddled together or the design could be on a very delicate scale. There is a lot of room for many more unique designs to be developed so why not make it the basis for your own unique version.