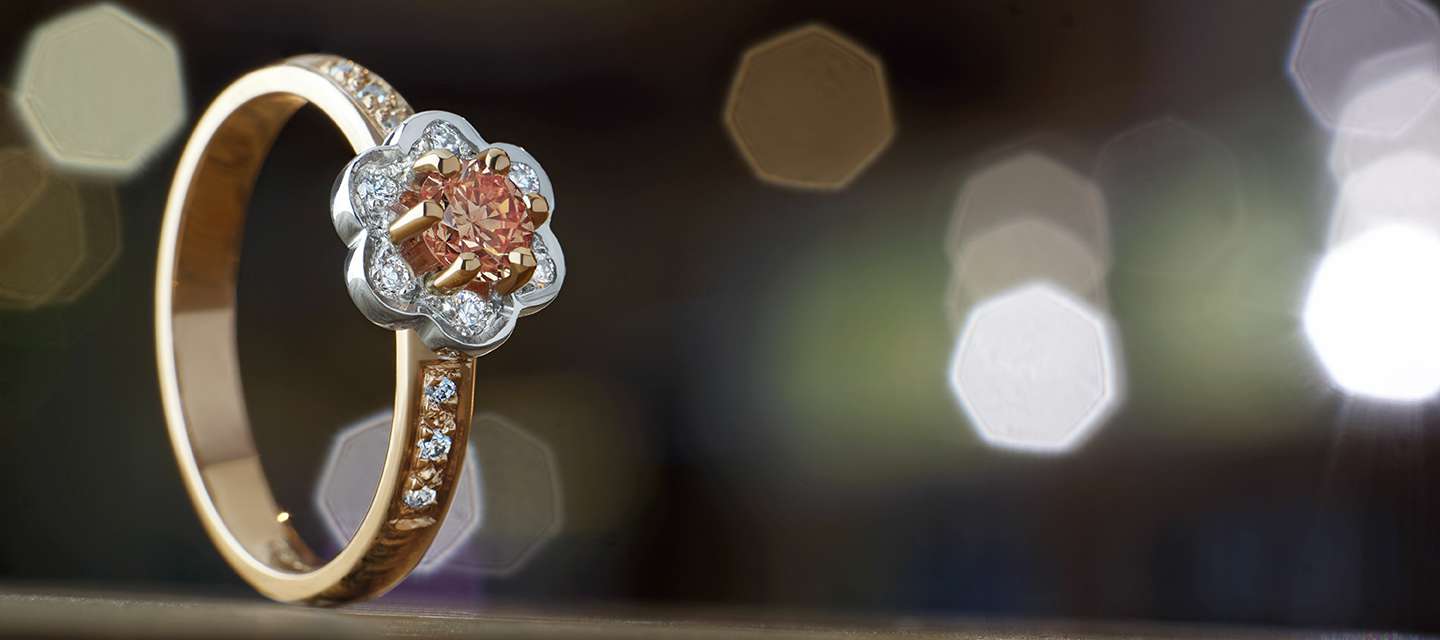 Mixed Metal Engagement Rings
I am a big fan of mixed metal engagement rings, as are a few of the designers here at Harriet Kelsall Bespoke Jewellery. Mixing metals is quite common, even in the traditional engagement ring; you will commonly see a diamond solitaire with a yellow gold band and a white gold/platinum setting – this has been done to help enhance the white colour of the diamond. In more contemporary designs, the metals and finishes can make more of an impact if you desire... overlaid twists, flush sections, settings, different colour inside, etc etc... the options are endless.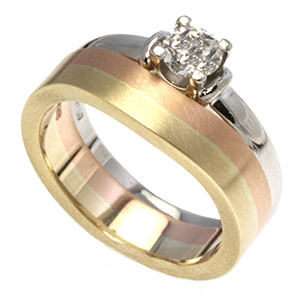 Within the precious metals we work with there are three types of gold (each available in 9ct and 18ct which have slightly different colours to each other), as well as silver, platinum and palladium.
9ct white gold is a creamy warm white colour, 18ct white god is more of a gun-metal grey coloured white metal; both of these are available in their natural colours, or if you prefer a bright white colour they can also be plated in Rhodium.
9ct yellow gold is a slightly browner tone of yellow than the richer colour of the 18ct yellow gold.
9ct rose gold is a little more a more pinky colour than the slightly more orange tone of the 18ct rose gold.
Palladium band Platinum are both bright white in their appearance, and Silver is a paler white metal.
It is always worth seeing the various metal options next to each other and also to try them on to see what suits your skin tone! The matt finishes seem to enhance the colour difference between metals tremendously...
Look through our website for inspiration as to how you may want to combine metals/finishes in your ring!!