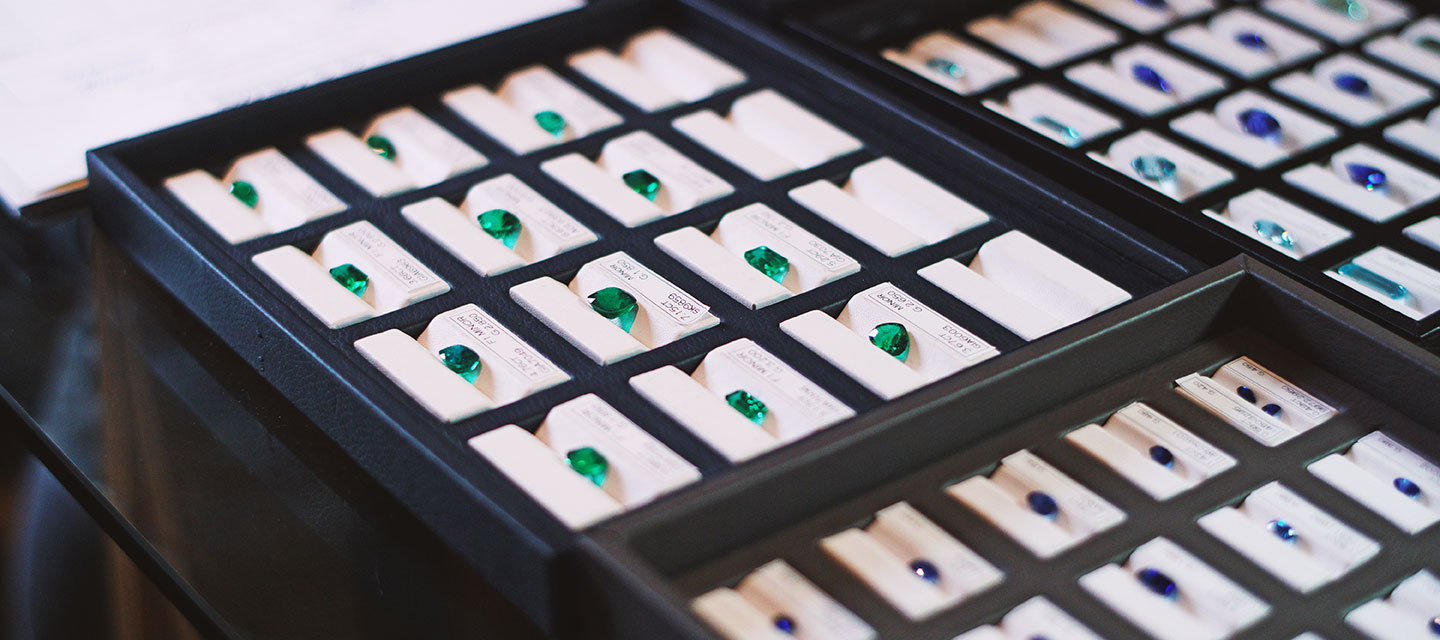 Green with Emerald Jewellery Envy?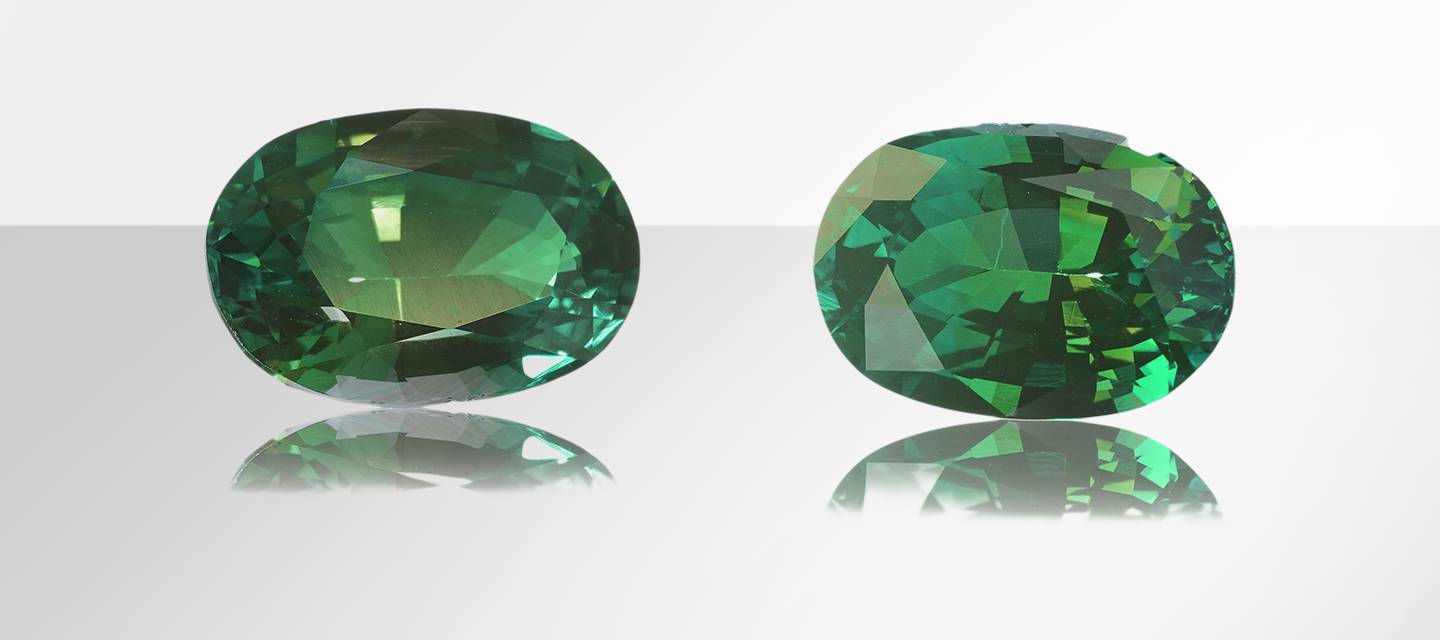 In this month's Vogue there is a great article by Carol Woolton about the allure of emeralds – well worth a look.  I couldn't help but smile at the way in which many of the models have been styled as though they normally laze around the house in a hundred thousand pounds worth of emeralds...only in Vogue!
We too have been noticing a trend towards using emeralds over the last couple of months in our studios and this seems to be increasing.  Just yesterday I saw two beautiful large emeralds go past me on their way to becoming 2 different pieces of bespoke emerald jewellery for happy customers.  One is becoming the centrepiece in a vine inspired emerald engagement ring design complimented with diamonds set on tiny gold leaves.  The other will be a centre of a lovely emerald cluster pendant surrounded by large white diamonds.
 The colour of an emerald is quite unique – there is usually a slightly blue element to the green which is both vivid and natural both at once.  Somehow the yellow and blue elements in this colour argue and then resolve their differences leaving an exciting and vibrant unique emerald shade. 
 There is something about the way emeralds hold the light which brings to mind dimly lit rooms, art deco style and vintage opulence.  Perhaps this is part of the allure of this amazing natural gemstone. 
 Unfortunately, though, emeralds are quite brittle.  They chip or crack very easily with normal wear.  So I really wouldn't advise those models in Vogue to do their house-work in their emeralds. 
 You also need to be a bit careful how you care for your emeralds.  They could be effected by impurities in water and detergents might damage them so when they need a clean, take them to a specialist.
If you love the colour and crave a beautiful green engagement ring, but don't want to risk a valuable emerald being chipped in every-day wear there are lots of other options that you can consider which are not widely known about - there are other lovely green stones which I often feel deserve more praise than they get. 
A particular favourite of mine are green sapphires.  These stunning precious gemstones are a more earthy and natural green than emeralds and their colour changes depending on the light, rather like green eyes.  Sapphire is a lot more hard wearing than an emerald too so they are a great choice for a green engagement ring or eternity ring that you plan to wear all the time.  Bespoke sapphire engagement rings remain a popular choice in our studio in all the many different shades including green, purple, pink, yellow and of course blue.
 We also love green tourmalines.  These occur in quite a few different shades of green from sea-foam aqua through to deep forrest green.  They are also fairly hard wearing too so can make a good choice for tourmaline engagement rings.  Bespoke tourmaline engagement rings remain a popular choice in our team – probably because these gemstones are a favourite with several of our designers!  Watermelon tourmaline engagement rings make a really unusual choice too – this is where a tourmaline is partly green and partly pink.
Tsavorite is a type of garnet which is naturally a vibrant and rich green.  Whilst not as tough as a green sapphire or a tourmaline, this is another interesting alternative to an emerald.  They have a beautiful fruity grass-green colour.  They are very rare in large sizes.  We have made some lovely bespoke tsavorite engagement rings over the years.
 Peridot is a more well known gemstone which occurs in various shades of green from lime green through to olive green.  These can be a little brittle too but are a lovely colour which works particularly well on brunettes.  Bespoke peridot engagement rings are not something we make very often but when we do, we enjoy their unusual colour.
My favourite choice for somebody with green eyes with hazel flecks would be a bespoke andalucite engagement ring.  This amazing gemstone is green from some angles and hazel from others and it is an unusual choice for somebody who also fancies something really different.  They are relatively hard wearing too. 
 Another unusual choice would be a bespoke jade engagement ring.  I often wonder why more people do not choose this interesting gemstone which is associated with good luck in the far east.  Perhaps it is because they work best in cabochon rounded cuts and are opaque rather than transparent.  It is a little known fact that jade is even harder than diamond (although also more brittle than diamond).
 Colour therapists tell us that the colour green is associated with the ability to give and receive love and also has a  calming and balancing effect – perhaps all good things to incorporate into an important symbol of a relationship.