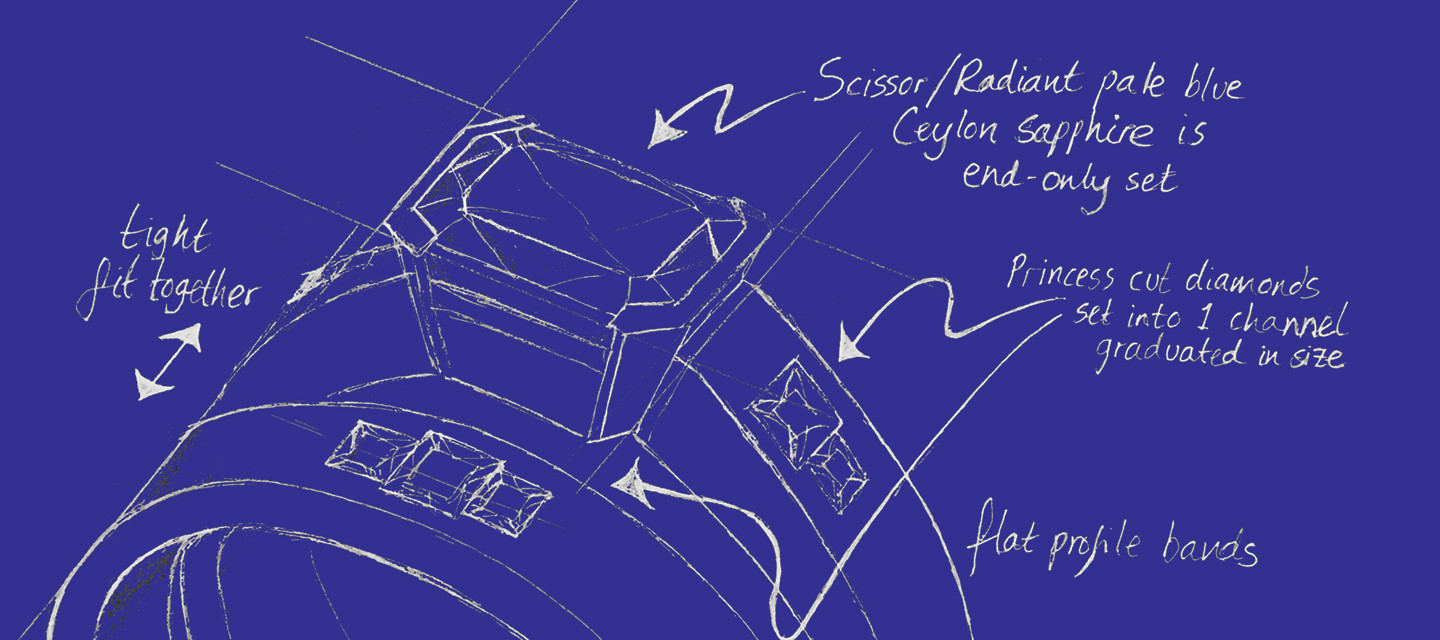 Influence of Art Deco in Jewellery Design
Art deco design is a trend that seems to constantly keep reappearing in fashion, especially jewellery design. It's not really surprising that it is still influencing design today considering what a beautiful and stylish era it was!
Art Deco refers to  a design style that was around from the 1920's to the 1930's, an eclectic style that influenced many things such as design, art, fashion, film, photography, product design and architecture. The style itself drew influence from many different sources; it was tradition meeting the modern world! Art Deco was about making everything stylish and design orientated, usually pattern, shapes and geometric styles occurred quite frequently.
Out of all of the design style over the years Art Deco has seemed to be the most popular and the most influential, today were still designing a lot of rings that have an art deco influence with a modern twist.  Art Deco is a great style option for an engagement ring as its classic and beautiful it's been around for so long and it just seems to constantly be fashionable and stylish in jewellery, most likely because design of the time was so bold and it usually involved glamorous stylised design along with beautiful larger gemstones or sparkly pave set diamonds, what's not to love really! When looking for an engagement ring, most people are looking for something that they will love and want to wear forever; unlike a piece of dress jewellery for example that ties itself a little more too changing trends and fashions. That's why an art deco influence is a great option as it will always be classic but also allows you to go for something that is a little more of a statement piece with an interesting  design without the risk of it going out of fashion. Perfect if you want an engagement ring that everyone you meet will admire!