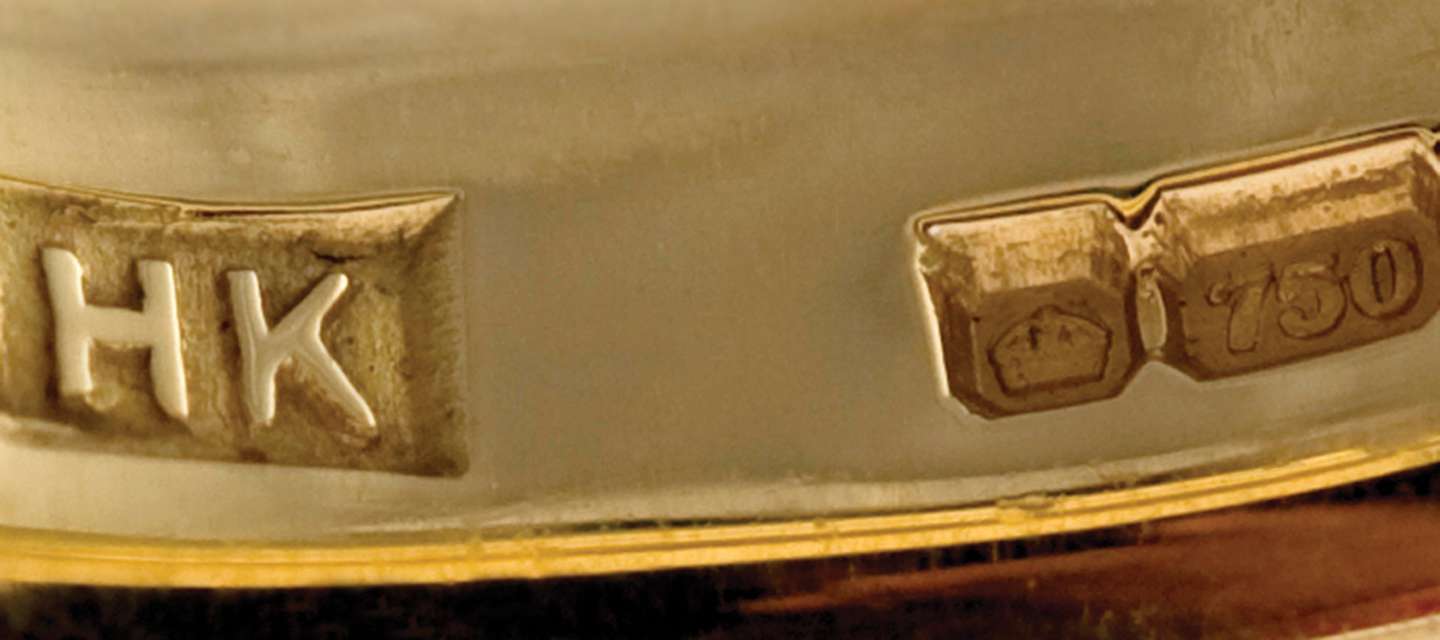 A Day at the Assay Office
I got the privilege to spend the day at Goldsmith Hall in London where all of our bespoke rings and jewellery are hallmarked. I didn't know what to expect and walked up to a giant building and opened a big, large door to find myself in a beautiful, high ceilinged building. There was a group of us having a tour of the place and we were led into the grand hall where we were first offered tea and coffee with yummy biscuits.
The grand hall is so colourful with paintings and work of arts on the ceiling; it looks like the place is made out of gold.
To start the day off we had a brilliant talk about the building; I was astonished by how many times it had been burnt down and rebuilt. We learnt about the history of hallmarking and why we have it and what is it, it is an offence for any person in the course of trade or business to:
1. describe an un-hallmarked article as being wholly or partly made of gold, silver, platinum or palladium.
2.supply or offer to supply un-hallmarked articles to which such a description is applied.

A Hallmark:
• Consists of a series of marks applied to articles of the precious metals platinum, gold, palladium and silver
• Means that the article has been independently tested
• Guarantees that it conforms to all legal standards of purity (fineness)
A complete hallmark consists of three compulsory punch marks:
• Sponsor's (or maker's or manufacturer's or name) mark
• Metal and fineness (purity) mark
• Assay office mark
Next up was lunch, I was just expecting a few sandwiches but, no, I was wrong; it was a full beef roast dinner with Yorkshire puddings and all the trimmings followed by chocolate mousse with a macaroon.
The afternoon was more practical and hands-on; it started with learning about forgery and how people try and beat the system to sell fake gold. It's scary to see the lengths that people will go to do this. I learnt about all sorts of ways that people have tried and failed at fooling the system.
After forgery I had a go at stamp hallmarking and found how hard this actually is and that I would need lots of practice if this was to be my every day job. I don't know how the hallmarkers line every single stamp up perfectly next to each other inside a ring; it is truly and art!
The last part of the day was testing metals and the different processes the hall-markers use. Here, I was able to test my own ring (one that I knew little about) and was pleasantly surprised to discover that it was sterling silver.
There was a little questionnaire at the end and I actually won a bottle of champagne! All in all it was a FAB day out and I would definitely recommend it to anyone else if they ever get the chance.