I believe we are a very special company - a group of passionate people dedicated to offering the very best in one-off bespoke rings and jewellery. 
We're a unique mix of talented jewellery designers working with experienced goldsmiths and backed up by dedicated support staff, creating a vibrant mix of people who believe in creativity, excellence and sound ethics.
Harriet Kelsall
- our values -
These 8 principles are are at the heart of all we do at Harriet Kelsall Bespoke Jewellery. They are what we have always believed in and as a result, we are now very proud to now be surrounded by a team that take these principles to heart, living and breathing them in every project we do and using them to make a positive contribution to the industry.
OUR 8 PRINCIPLES
We believe in discovering each customer's story and designing for them, not for ourselves.
We want every customer to love the creative experience of working with us as much as they love the result.
We believe in individuality, independence and innovation and promote these characteristics amongst ourselves, to our industry, our customers and the next generation.
We are open, honest and transparent.
We will use simple, heartfelt language and encourage educated debate and inquisitiveness amongst ourselves, our customers and our industry.
We strive to be socially and environmentally responsible and believe in promoting strong ethics. We think that no-one should suffer in the jewellery supply chain.
We want to offer exceptional value and will go the extra mile to design and make an authentic, individual, treasured possession for each customer.
We believe in combining the best of traditional craftsmanship with cutting-edge technology to suit each individual project.
- Who are we -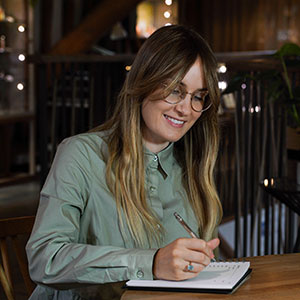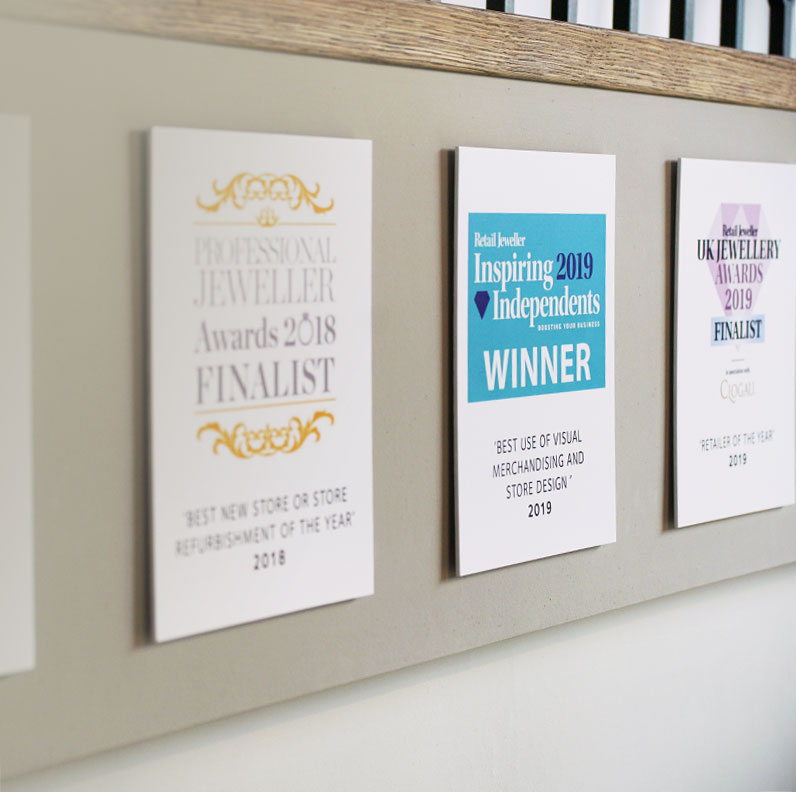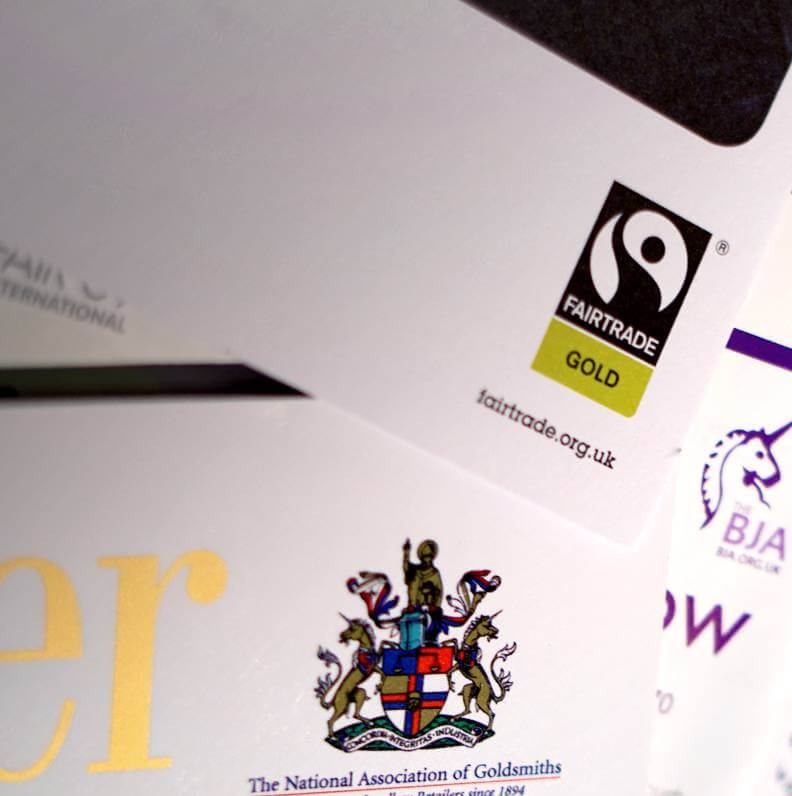 We're very proud to have been judged by our peers and the public to be worthy enough to have won a number of prestigious national and international awards for our work as jewellers, our contributions to ethics within the industry and our innovative approach to what we do. We've been asked to work on so many personal commissions by jewellery professionals such as diamond dealers, lapidarists and those working within ethics and responsibility; we feel proud to be the industry's choice when it comes to beautiful bespoke jewellery.
When I founded my business on my kitchen table at home, my vision was of an organisation that was a force for good, both within the industry and beyond. It would champion ethical and environmental issues and promote proper design and craftsmanship. We are particularly proud to have made a contribution to helping the jewellery industry flourish, to have contributed to improving the career path for talented jewellery designers, and to have helped others in developing worlds through Fairtrade and other ethical initiatives.
Harriet Kelsall