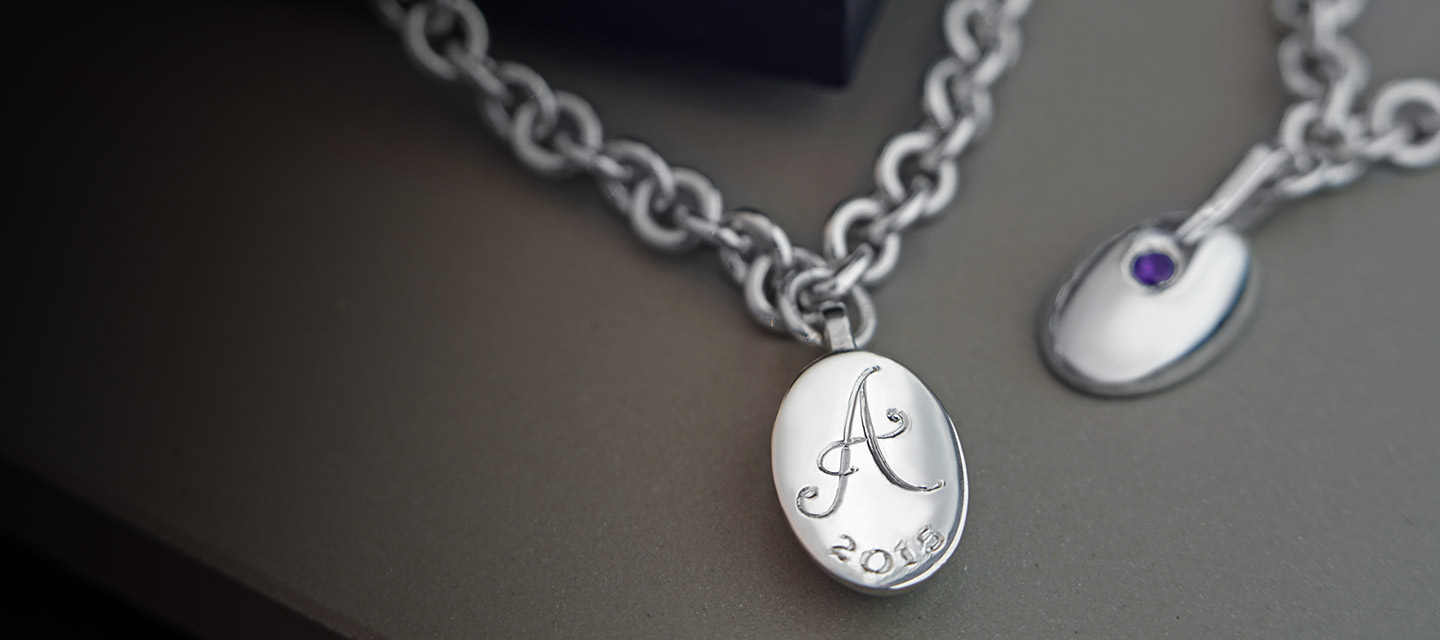 A Royal way to Celebrate a New Baby
In the week where we welcomed a lovely new prince into the world, I wonder if The Duke of Cambridge has considered a gift for the now mum of three, Kate, to celebrate!?
Many people use the birth of a child as an opportunity to create a sentimental piece of jewellery that will always remind them of such a wonderful time in the lives of their family. There are lots of ways to do this, some go for a piece of dress jewellery incorporating the birthstone of the new arrival (note to new parents, babies love to grab on to sparkly things such as very delicate chains, so do please ask for advice when choosing).
It isn't necessarily something that one partner has to surprise the other with, it can be a really lovely process for a couple to get involved in together at such a busy time, often a commission in a box is a lovely way to surprise a partner with the idea of creating their very own heirloom piece. One of the most popular options is to create a bespoke 'family ring' using gemstones to symbolise each member of the family. You can either choose a birthstone, or if the birthstone isn't one that you particularly like, you can go for something that symbolises that person's personality, a stone with the same initial or a horoscope stone. The possibilities really are endless.
I often spend time with people looking at a whole rainbow of gemstones, helping them to create a piece that is visually beautiful at the same time as being sentimentally symbolic. Once the colours are chosen, you can mix it up with different band shapes, setting styles, stone shapes and sizes and even differently coloured metals. One of the most memorable family rings I have worked on is for a wonderful grandmother who adds a new gemstone to her ring each time a new grandchild is born; I think she is now up to 11!
Take note Prince William!